Circa's un-baaa-lievable acrobats in a high-flying family adventure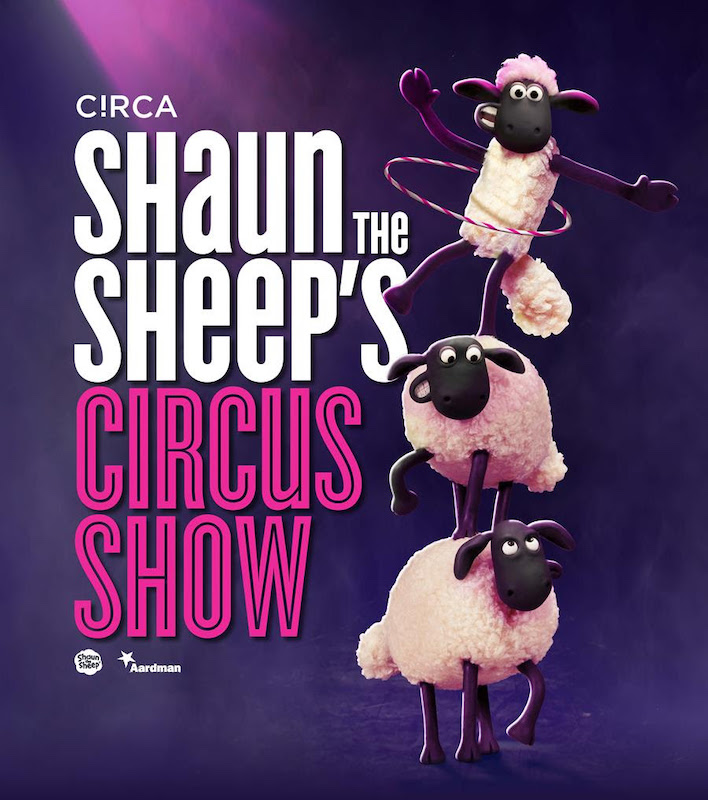 Two worlds gleefully collide when the internationally-acclaimed Australian circus ensemble Circa and Academy Award®-winning studio Aardman, bring Shaun the Sheep to the stage from March 2021.The thrilling world premiere season of Shaun The Sheep's Circus Show combines the extreme physicality and awe-inspiring feats of Circa and the playful charm of the multi-award-winning TV series Shaun the Sheep.
The entire family will be treated to a visual spectacle, packed full of Aardman's signature wit and outright hilarity, as the Circa ensemble continues to blur the lines between movement, dance, theatre and circus. Despite a traumatising tick infestation and daily labours to save the postman from Bitzer's angry attention, Shaun and the flock will entertain the audience through incredible feats of daredevil acrobatics and vibrant circus skills.
Shaun The Sheep's Circus Show is must-see family entertainment full of heart-warming comedy delights.
For further information visit: https://www.qpac.com.au/event/circa_shaun_the_sheep_21?special=97c05d9e&utm_source=acmn-partner&utm_medium=circa&utm_campaign=presale