Circa coming to Her Majesty's Theatre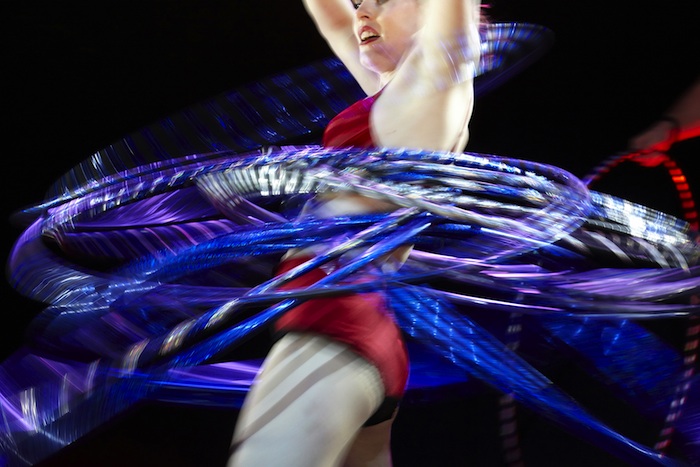 Currently touring regional Australia, Circa will soon bring its sexy and explosive show Wunderkammer to Her Majesty's Theatre at Adelaide Festival Centre, SA.
Wunderkammer, which showcases a funny and fiery new vision of contemporary circus, will undoubtedly enthrall audiences with its spectacular physical feats on October 1-4.
A heady cocktail of circus, cabaret and vaudeville, Wunderkammer is a white-hot spectacle where a diva melts into a rope, balloons and bubble wrap discover their artistic souls, and bodies twist and fly. Created by Yaron Lifschitz and the Circa Ensemble, this gravity-defying, body-contorting spellbinder has to be seen to be believed.
Comprising of seven performers, the show is made up of a series of acrobatic vignettes, each one focusing on one discipline, such as the trapeze, group acrobatics and even a comedic dancing sequence. Unlike in traditional circus, elaborate costumes and characters are stripped away, leaving a raw physical and expressive connection with the audience.
Brisbane-based Circa has toured extensively internationally since 2006, touring to 30 countries across six continents and performing to over 500,000 people. In 2011, it introduced a second ensemble – bringing the number of full-time performers to 21. Thus far in 2014, Circa has toured its ensembles to Germany, Belgium, Italy and the Netherlands and will soon head to New Zealand while continuing to tour Australia.
Wunderkammer will perform in Whyalla and Port Lincoln before heading to Adelaide. For more information on this original, frightening and staggeringly beautiful show, visit http://circa.org.au. For further information on the Adelaide season, head to adelaidefestivalcentre.com.au.
Photo courtesy of Adelaide Festival Centre.