Chunky Move to premiere 'Depth of Field'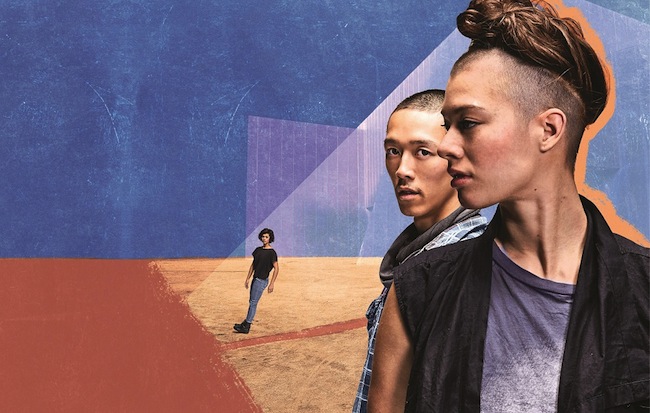 Chunky Move and Malthouse Theatre will present an outdoor performance event from Friday, March 6 to Saturday, March 14 at The Coopers Malthouse Forecourt. This event will be a playful and poetic interaction between three dancers and the city. Amidst the performance, as the city changes tempo, awareness of everyday life will shift to reveal the unseen.
"The change of light over an hour is a movement in time. A chance meeting in the street switches our focus in a blink. We experience these phase shifts every day, but they pass by without lasting notice," states Chunky Move's news release on this event entitled Depth of Field.
Created by Chunky Move Artistic Director Anouk van Dijk, Depth of Field will set Van Dijk's refined aesthetic in an urban environment, creating a new coalescence between space, the city and choreography. The work will be performed by company dancers Tara Jade Samaya, Niharika Senapati and James Vu Anh Pham, who just received the 2014 "Best Male Dancer" Helpmann Award for his performance in Chunky Move's 247 Days and the "Outstanding Performance by a Male Dancer" Australian Dance Award for AORTA.
Dutch dance phenomenon Anouk van Dijk is a choreographer, artistic director and the creator behind the movement system Countertechnique. She has been artistic director of Chunky Move, Victoria's flagship contemporary dance company, since 2012 and premiered her first work for the company, An Act of Now, in the 2012 Melbourne Festival to critical acclaim. Her work has toured extensively throughout her home country of The Netherlands, Europe, North America, Asia and Australia.
For more information on Depth of Field, visit http://chunkymove.com.au. To book tickets, head to malthousetheatre.com.au or call (03) 9685 5111.
Image: Dancers James Vu Anh Pham and Tara Jade Samaya. Image Photography by Andrew Gough. Image Treatment by The Sisters Hayes.