Choreolab 2013 set for this weekend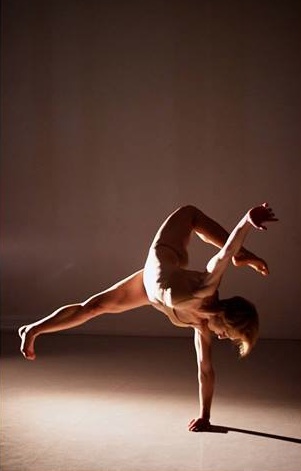 Ausdance SA's Choreolab 2013 will be presented in partnership with Adelaide College of the Arts this weekend, on 10 -12 October. Choreolab is a performance showcase offering professional development opportunities for early career and established independent dance practitioners.
This year's program includes new independent works and works in progress by South Australian dance artists Alexandra Knox, Ben-Hur Winter, Erin Fowler, Fiona Gardner, Jo Naumann, Katherine Gurr, Matthew Shilcock, Nigel Major Henderson and the Australian Dance Theatre Youth Ensemble choreographed by Larissa McGowan.
Each year Choreolab chooses a number of early career and established independent dance practitioners to participate in the program. Their involvement allows them subsidised access to rehearsal space, in-studio seasons, in-theatre seasons and performance opportunities, as well as forums, workshops and master-classes led by Ausdance SA.
Past choreographers have successfully utilised Choreolab as a pathway to developing larger-scale funded works for presentation at the Adelaide Fringe, Melbourne's Next Wave festival, for inSPACE at the Adelaide Festival Centre and for production by major companies.
To see this program producing the work of this year's dance artists, book tickets at trybooking.com. Performances will be at the Main Theatre in Adelaide, located at 39 Light Square. The preview is set for 10 October, with regular performances on 11-12 October. For more information, visit www.ausdancesa.org.au.
Photo: Choreolab participant Katherine Gurr. Photo by Lily Roberts Photography.