Chooky Dancers present 'Djuki Mala'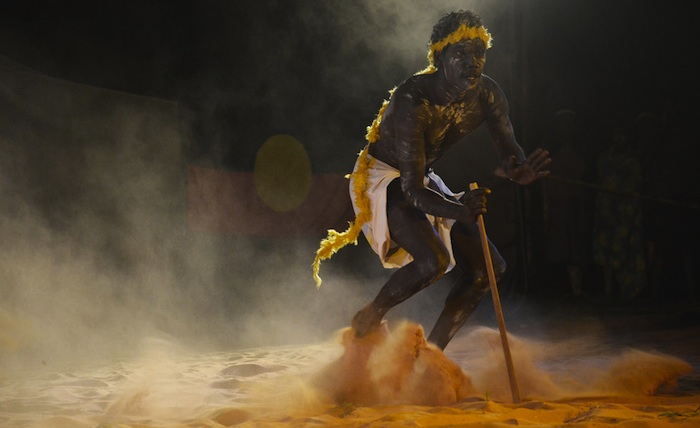 Hailing from the remote Northern Territory community of Elcho Island (Galiwin'ku community), the Chooky Dancers will present the production Djuki Mala on Thursday-Saturday, March 13-15 at the Judith Wright Centre of Contemporary Arts.
Traditional culture, contemporary performance and a keen sense of comedy come together in this electrifying production. Dancers marry acrobatics and dance theatre with their unique physical language and trademark touch of humour.
Directed and produced by dancer Joshua Bond, this production is touring nationally right now, having recently performed in Darwin.
The Chooky Dancers first found fame a few years ago when a YouTube video of the troupe's exuberant interpretation of Greece's Zorba dance went viral – more than 500,000 hits in three months. It now has more than two million views.
To see the Chooky Dancers in Brisbane, head out to the Judith Wright Centre, located at 420 Brunswick Street in Fortitude Valley, on March 13-15. To book tickets, visit judithwrightcentre.com.
Photo courtesy of the Judith Wright Centre.