Children's castings for 'The King and I'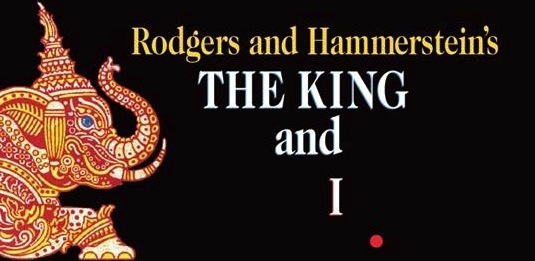 Opera Australia is casting children for the award-winning production The King and I, playing in the Lyric Theatre at Queensland Performing Arts Centre (QPAC) in Brisbane from 15 April to 1 June 2014. The children's auditions will take place on Sunday 5 January at 10 a.m. at QPAC.
Neil Rutherford, associate director and casting director for The King and I, said that the production is seeking children who are of any Asian ethnicity aged from 4 to 10 years old.
"We are looking for a total of 22 children to portray Thai Princes and Princesses who are the children of the King of Siam, with roles to be shared in two groups of 11. The children need to have charm and individual character and be able to sing and act," Rutherford said.
"We also have two male speaking roles for actors aged 10 or 11 years of age to play Prince Chululongkorn, also of any Asian ethnicity, and Louis, who needs to be of Caucasian decent, preferably with blonde hair and the ability to emulate an English accent," he continued.
"The children have several scenes throughout the show, and with the wonderful chance to perform alongside artists of the calibre of Lisa McCune and Teddy Tahu Rhodes, and lots of great songs such as Getting to Know You, there is a lot of fun to be had. This is really a terrific opportunity for young Queensland talent."
Rutherford said that applicants need to be available for the production from 15 April to 1 June 2014 for rehearsals and their roles during the Brisbane season. All interested children need to be registered before the auditions, and a photo and CV should be sent in advance to neil@neilrutherford.com. Children will also need to complete a form on the day of auditions at 9 a.m.
Starring Lisa McCune and Teddy Tahu Rhodes, the Tony Award-winning production The King and I, which is being revived by John Frost and Opera Australia, will open as an Australian premiere at QPAC on 15 April 2014.
Much-loved Australian actress and four-time Gold Logie winner Lisa McCune plays English governess Anna Leonowens, while internationally acclaimed opera singer Teddy Tahu Rhodes takes on his second musical theatre role as the King of Siam. Chinese-born Australian opera singer Shu-Cheen Yu plays Lady Thiang, the King's chief wife, returning to the production 23 years after playing the young Burmese slave girl Tuptim in 1991.
Adrian Li Donni plays Lun Tha, the Burmese scholar and envoy who is secretly in love with Tuptim, a role he played for the Production Company in Melbourne in 2010 and in the U.S. the year before that.
Children auditioning for The King and I on January 5 should prepare the song Getting to Know You and should bring a recent photograph and a performance CV, if appropriate. They should bring comfortable clothing to move in, and girls should have their hair pinned in a top bun. All children should wear comfortable flat footwear, but may be asked to audition in bare feet.
For more information, visit www.thekingandimusical.com.au.