Celebrating the writers of Les Misérables, Miss Saigon and more.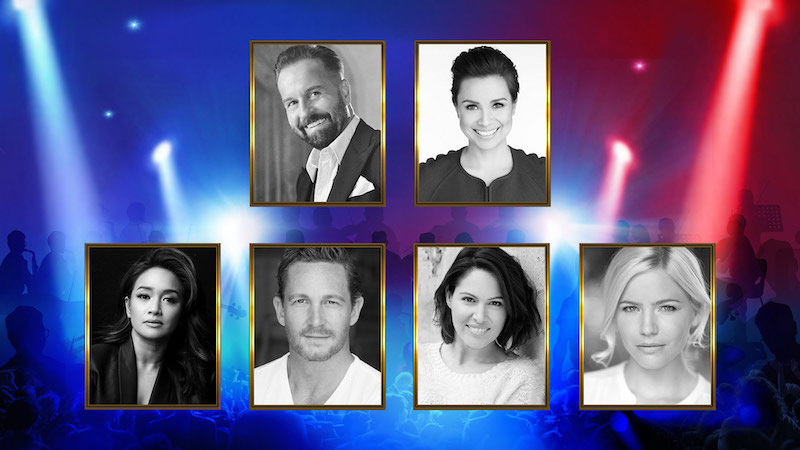 It is more than forty years since Alain Boublil and Claude-Michel Schönberg first met and began a collaboration that would change the course of musical theatre history with their musicals Les Misérables and Miss Saigon. In June 2020, leading stars from Broadway, the West End and Australia will gather to celebrate these unparalleled musicals and their writers in DO YOU HEAR THE PEOPLE SING?
Headlined by Alfie Boe (Les Misérables) and Lea Salonga (Miss Saigon, Les Misérables), the concert also stars West End star and original Kim in the Australian production of Miss Saigon Joanna Ampil, alongside Australians David Harris (Priscilla Queen of the Desert, Miss Saigon, Wicked), Helpmann Award winner Amanda Harrison (Wicked, Miss Saigon, We Will Rock You) and Suzie Mathers (Wicked in London, Barnum, Mamma Mia!).
The definitive celebration of the work of Boublil & Schönberg, DO YOU HEAR THE PEOPLE SING? includes not only hits from Les Misérables and Miss Saigon but also Martin Guerre, The Pirate Queen and their very first musical together, La Révolution Française. This concert was created by Alain Boublil and Claude-Michel Schönberg and is the only celebration of their work that the duo has ever authorised.
DO YOU HEAR THE PEOPLE SING? features beloved songs including I Dreamed A Dream, Bring Him Home, The Last Night of the World, Master of the House, The Movie In My Mind, The American Dream, Woman, One Day More and, of course, Do You Hear The People Sing?
DO YOU HEAR THE PEOPLE SING? has won acclaim across the United States, Canada and Mexico. In 2013, producer Enda Markey (Defying Gravity, Blood Brothers) launched the Australasian Premiere at the Shanghai Grand Theatre, followed by performances in Taipei and Manila where a special benefit concert in Manila raised AUD$750,000 to assist with the rebuilding of two hundred homes devastated by Typhoon Yolanda.
Register for pre-sales in Sydney and Melbourne at www.thepeoplesing.com