CDDC will hold October audition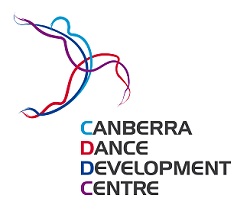 Canberra Dance Development Centre (CDDC), situated in Spence in ACT, will be holding an audition on Wednesday 23rd October for entry to the centre's Full and Part Time Dance Courses. The centre offers a vocational dance course (for years 7-10 students) and dance studies A-T (for years 11 and 12 students).
CDDC's vocational dance course and dance studies A-T allows young dancers to participate in a graduate training course from part to full time daily dance tuition alongside the students' academic studies in public or private high schools and colleges in the ACT.
Students are able to specialise in classical ballet, contemporary dance or musical theatre/commercial dance. This program is fully accredited with Board of Senior Secondary Studies.
The courses' main subjects include classical ballet, pas de deux, repertoire, youth ballet, strength and stretch, contemporary, street jam, tap, jazz funk, hip-hop, drama, singing and performance groups. A Full Time Course requires 25 classes per week and a Part Time Course requires 20 and one-on-one sessions. At the centre, more than 60 total recreational classes are offered per week.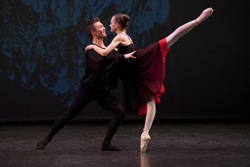 CDDC's vocational training course has created talented and committed dancers who have successfully gained contracts with The Australian Ballet, Bangarra Dance Theatre, West Australian Ballet, Chunky Move, Buzz Dance Theatre, Tasdance, English National Ballet, Royal Winnipeg Ballet, Alonzo King LINES Ballet and many others. Plus, more have gone on to excel in choreography, film work, musical theatre, commercial dance and teaching.
For entry to a course, dancers will need to audition on Wednesday 23rd October at Canberra Dance Development Centre Studios. The audition will involve a classical ballet and contemporary dance class, as well as a student interview. A physiotherapy physical screening and medical examination are required.
For more information, visit www.dancedevelopment.com.au or email Director Jackie Hallahan at j.hallahan@dancedevelopment.com.au.
Photo by Greg Primmer.