Casting call for new 'Come From Away'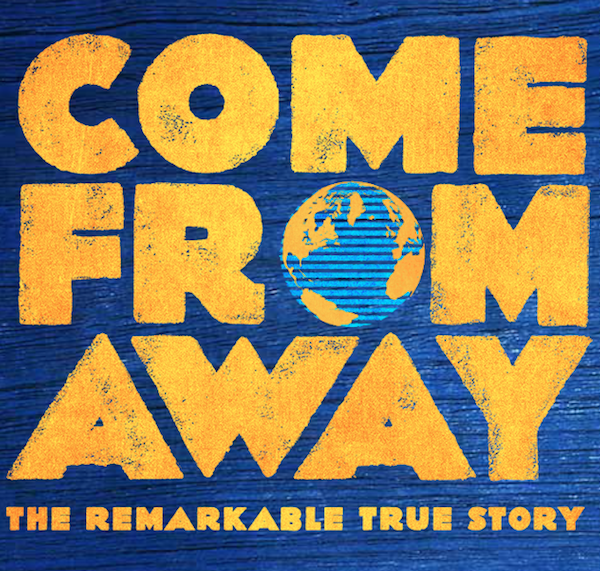 Broadway producers Junkyard Dog Productions and Rodney Rigby have announced that casting for the Australian production of the Broadway musical Come From Away, to open in Melbourne at the Comedy Theatre in July 2019, will begin this May in Melbourne and Sydney. See audition information below.
Come From Away is a ground-breaking musical that tells the true story of the immediate aftermath of the terrorist attacks of September 11, 2001. It depicts the extraordinary convergence on September 12, 2001, when 38 planes and 6,579 passengers were forced to land in Gander, Newfoundland, almost doubling the population of the remote Canadian town.
Sue Frost and Randy Adams said, "Junkyard Dog Productions is thrilled to bring Come From Away to Melbourne next year, in partnership with Rodney Rigby and the team at Newtheatricals. Come From Away's universal themes of hope and humanity have captured the hearts of audiences on Broadway, across the USA and Canada and we are thrilled to now be able to share it with Australians."
Producer Rodney Rigby commented, "Melbourne continues to lead the nation as its theatrical capital with the announcement of the refurbishment of the Comedy Theatre to host the Australia premiere of the Broadway musical Come From Away. A new Broadway musical about people coming together and having compassion for people in need, regardless of religion, race or sexual orientation."
With book, music and lyrics by Tony and Grammy nominees, Canadians Irene Sankoff and David Hein, Come From Away is directed by Tony Award winner Christopher Ashley (Come From Away) and choreographed by two time Tony Award nominee Kelly Devine (Come From Away, Rocky). The lighting design is by two-time Tony Award winner Howell Binkley (Hamilton). In Australia, Musical Director Luke Hunter (Jersey Boys) joins the team with casting by Lynne Ruthven.
For further news and ticket sales updates, visit www.comefromaway.com.au.
AUDITION INFORMATION
Interested performers can submit themselves for this musical by emailing their CV's and current headshots to info@lynneruthvencasting.com. All CV's must list the age and vocal range of the performer. The casting call notes that only artists whose ordinary place of residence is in either Sydney or Melbourne will be engaged.
The deadline for submissions is Tuesday, April 10. Further details will be provided upon confirmation of audition booking.
IMPORTANT DATES
Preliminary Auditions
May 7–27 in Melbourne and Sydney
Workshops/Brush-ups as required
June 4– 10 in Melbourne and Sydney
Final Auditions
June 11– 17 in Melbourne and Sydney
Rehearsals
Commence in Melbourne on or around May 27, 2019
Learn more about the specific roles that the casting panel is looking to fill here.
---