Carnival direct from Los Angeles to Sydney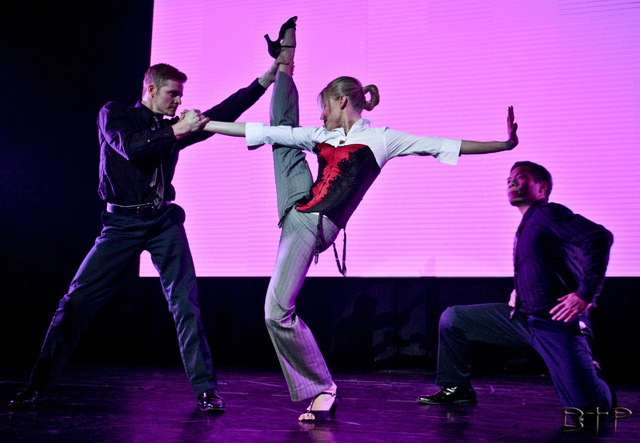 Sydney Carnival 10 will be staged this Thursday, March 7 at the Home Night Club on Darling Harbour. This twice-yearly event is brought to Sydney straight out of Hollywood, where Carnival is the most prestigious monthly dance event.
Sydney Carnival 10 promises to be a fabulous show with more than 200 aspiring dancers and performers. The LA choreographers include Erica Sobol, Candace Brown and Carey Ysais.
The other selected choreographers include Mitchell Hatton, Brandon Atoui & Andrew Huynh, Daryl Morante-DMO, Emily Yuen, LA Talent, Martijn Sedgfield, Callum Mooney, Twisted Element, Matt Benson, Alvin de Castro, Holly Headrick, Andrei Mikhail Cabaero, Yukino & Dylan, Sisqo, Aaron Griffin, Tannos & Choice, Instant Bun, Lashaun, Leroy Curwood, Max Francisco and UDP.
The event, which is open to the public, is hosted specifically for the local dance community. It was created to bring the dance community together, by the dance industry for the dance industry. The target audience is active dancers and avid dance supporters and leaders.
Sydney Carnival 10 is presented by Carey, Paulette and Sourcedance, as well as Urban Empire. Sponsors include Urban Dance Centre and Q2DANCE.
Known as "the hottest dance show" by professional commercial choreographers and dancers in the music, video and film industry, Sydney Carnival is anticipating another successful night. Doors will open at 9 p.m. and the show will kick off at 10:30 p.m. The event runs through 2 a.m.
Tickets for the show are available at the door for those 18 years and older. Tickets are $25 per person. Interested attendees can request a $5.00 discount coupon by visiting this link: www.sourcedance.com/request/reqflier03.shtm.
Photo: The 14th Annual Choreographers Carnival showcasing movie and televisions top choreographers and dancers, honoring The Gene Kelly Legacy, Paula Abdul and surprise guest J-Lo. Photo courtesy of Carnival.