'Carmen Sweet' coming to QPAC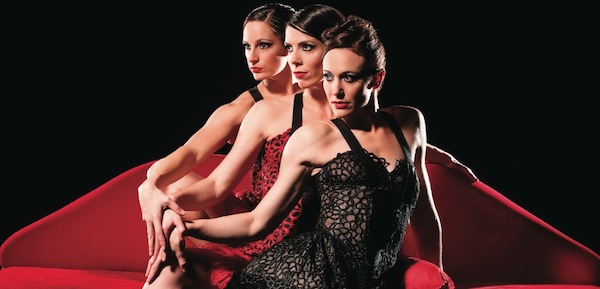 Hot on the heels of contemporary choreographer Natalie Weir's critically-acclaimed When Time Stops comes her newest work Carmen Sweet, a smouldering new contemporary dance interpretation of the legendary Carmen story.
Performed to Shchedrin's gripping Carmen Suite by six Expressions Dance Company dancers, this iconic tale of Spanish heat and gypsy passion plays for a strictly limited season at the Cremorne Theatre at Queensland Performing Arts Centre (QPAC) on 31 October to 2 November.
"Shchedrin's Carmen Suite is absolutely gorgeous and charges on at such a hypnotic rate," said Natalie Weir, EDC's Artistic Director, on Shchedrin's best-known composition. "It's cheeky, with a great deal of subtle wit, and invites the choreography to be quite tongue-in-cheek.
"The Carmen story has all the elements for great dance – passion, love, revenge, jealously, betrayal and even a touch of murder. It provides a fabulous night out."
In Carmen Sweet, Weir's femme fatale is brought to life by three dancers playing her different states of mind and alter egos.
"All of our female dancers are so individual, so strong, and so striking in their own way; I felt it would be a good challenge for them, and a fresh approach for me as a choreographer, to have three Carmens."
Carmen Sweet has quickly become one of Weir's most loved productions following previous seasons of an earlier 40-minute version with Queensland Symphony Orchestra in 2012, and in 2013 at the Noosa Long Weekend Festival and
Singapore Dance Theatre's prestigious Ballet Under the Stars event.
"I'm thrilled to be sharing with Brisbane audiences this refreshed, full version of EDC's unique spin on the classic tale," Weir said.
Carmen Sweet will play four performances only from Thursday, 31 October to Saturday, 2 November at the Cremorne Theatre, QPAC. To book tickets or for more information, visit expressionsdancecompany.org.au.
Photo: Expressions Dance Company's Riannon McLean, Samantha Mitchell and Elise May. Photo by Dylan Evans.