Capezio Juliet Split Sole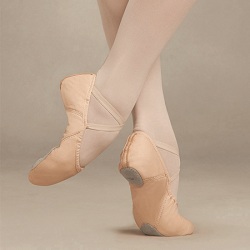 (2027)
Constructed of sheep skin leather. Sculpted designs. Contoured suede sole patches. Bar-tacked elastic drawstring. Pre-attached elastics. Flat and even pleats. Moisture absorbent brushed Polyester/cotton lining and socklining. Seamless. Sculpted arch. Shaped on a woman's last. Elastics attached at heel. Patented.


Sizes range from child's 10 to adults 12 in medium and wide width.

Colours: Salmon Pink & Light Pink
RRP from $49.95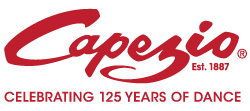 Buy online at www.capeziodanceanz.com/en/item_detailBC/2/Footwear/10/Ballet/S0002027/LEATHERJULIET
Contact
www.capeziodanceanz.com