Byron Perry premieres 'Obscura' in Sydney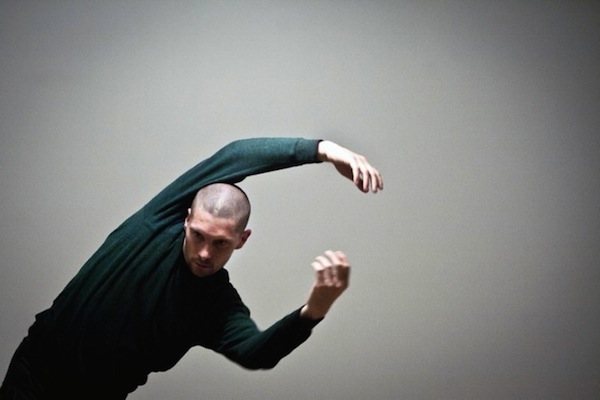 The first solo work from award-winning Australian choreographer and performer Byron Perry will premiere at Sydney's Carriageworks on October 14-18. Co-commissioned by Carriageworks and Force Majeure, Perry's Obscura is a site-specific dance work that literally brings the outside world inside.
For the work, Perry is collaborating with set designer Michael Hankin and sound designer Luke Smiles to create a large-scale camera obscura and an elaborate installation process that comprises cutting-edge visual and audio projections. Perry seeks to project natural light and live streams of audio from the Carriageworks' surrounds into a purpose built theatre space. The end result is promised to be unlike anything previously presented in Sydney.
Perry will perform Obscura alone to a room of 35 audience members, who will be contained within a black box environment. This box contains shutters, lenses and mirrors to allow small amounts of natural light to enter and be manipulated or focused to varying degrees by the performer's interaction with the space. From the sound perspective, pickups and microphones will grab electromagnetic pulses from the architecture and electrics contained within the Carriageworks' building and the sounds of the natural environment around it.
Perry, who is based in Melbourne, is recognised as one of Australia's most respected dance artists. He has worked with Douglas Wright, Leigh Warren, Chunky Move, Lucy Guerin, DV8 Physical Theatre, Ballet Lab, Force Majeure, Antony Hamilton Projects and KAGE. In 2006, he received an Australian Dance Award for "Outstanding Performance by a Male Dancer" and a Greenroom Award for "Best Male Dancer."
For more information on Perry's Obscura, visit www.carriageworks.com.au.
Photo: Byron Perry. Photo by Kirstie McCracken.