Brisbane Festival announces 2013 line-up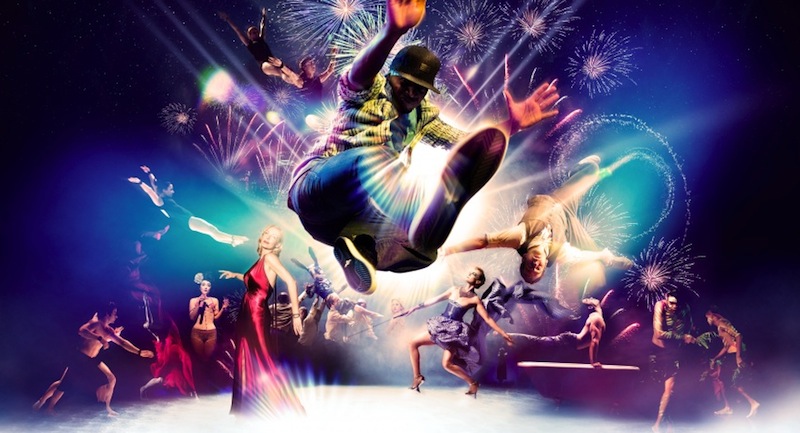 Brisbane Festival has released the full details of its 2013 program, which will run for 22 days from 7 to 28 September 2013. Tickets for festival events are officially on sale.
More than one million festival-goers, artists, dancers, musicians, actors and acrobats will bring the streets of Brisbane alive with huge free public events as well as 85 productions and exhibitions, 450 performances, five world premieres and 10 Australian premieres.
Work will come from the USA, Canada, UK, Germany, France, Iceland, Ireland, China, Timor-Leste, Chile and across Australia, and highlight the trials and triumphs of street life in all corners of the globe.
From the streets of Los Angeles, the festival's explosive headline show Freeze Frame will fuse dance, music and theatre in a world premiere season at QPAC by director, writer and three-time Emmy award-winning choreographer Debbie Allen.
From Australia, two visual arts projects will continue the street theme. Body Language will exhibit art on plaster torsos at QPAC juxtaposed with Freeze Frame, while a giant surprise from a famous street artist will take Brisbane by storm.
Global sensation Circolumbia will also bring the hottest Latin American street circus artists to Brisbane to star in Urban at The Courier-Mail Piazza at South Bank.
Brisbane Festival Artistic Director Noel Staunton said the 2013 program would hold a mirror up to the world.
"We live in challenging times, especially the young people of the world whose issues often transcend nationality and language, yet there is a sense of optimism, positivity, creativity and energy, and Brisbane Festival wants to reflect this," Staunton said.
South Bank will become the beating heart of Brisbane Festival again in September with morphing, glowing light installations joining the bars, venues, stages and food stalls stretching from the Wheel of Brisbane to the Victoria Bridge.
Free activities, including a spectacular new Santos GLNG City of Lights laser light show featuring live performers, will draw crowds every night, while Sunsuper Riverfire will bring the festivities to an end in a glittering finale on 28 September.
At QPAC, other highlights include the Australian premiere of the lauded and dark double-bill by Irish dance theatre company Fabulous Beast, set to Igor Stravinksy's celebrated and contentious works The Rite of Spring and Petrushka, and a tribute to some of the world's greatest writers by the legendary Paul Kelly in Conversations with Ghosts.
Other world premiere works at QPAC include When Time Stops by Expressions Dance Company and Spirit of the Lore by Aboriginal Centre for Performing Arts.
The Spiegeltent will see the return of last year's sell-out success La Soirée with a new line-up of cabaret, comedy, an incredible contemporary music program including Emma Louise and Ghostpoet, more late-night shows than ever before and a huge kids' program for the school holidays.
Venturing outside of South Bank, this year Brisbane Festival will create a second hub called QUT Theatre Republic, where festival-goers can indulge in the best independent theatre for low ticket prices, and soak up the atmosphere at the outdoor lounge bar in between shows.
Centred around the Kelvin Grove Creative Industries Precinct, QUT Theatre Republic is curated by La Boite Artistic Director David Berthold and will feature nine works including a world premiere adaptation of The Wizard of Oz by The Danger Ensemble.
At Brisbane Powerhouse, highlights will include Opus, the stunning new work by Brisbane's Circa, I, Malvolio by the incredible British actor, playwright and producer Tim Crouch, LEO, a hilarious one man show by Germany's Circle of Eleven, and UK dancer Aakash Odedra in Rising.
Judith Wright Centre of Contemporary Arts will host Doku Rai, a ground-breaking collaboration between Australia and Timor-Leste, and award-winning theatre collaboration Fight the Landlord by Ireland's Pan Pan Theatre and China's Beijing Square Moon Culture.
At Metro Arts, festival-goers can once again explore an abundance of independent theatre and other immersive arts experiences also curated by David Berthold, including the acclaimed star-studded cabaret Song For The Fallen, riotous basement bar antics from a wild west shoot out, disco art parties and international hit Ajax and Little Iliad.
Concerts will be held in City Hall and multiple suburban locations, while Riverstage will host Opera on the Riverstage with Opera Queensland and Symphony Under the Stars, where Queensland Symphony Orchestra will perform a world premiere composition by Sean O'Boyle.
Furthermore, in recent announcements, Brisbane Festival has also revealed a new Principal Partnership. This year, the festival is teaming up with Translational Research Institute (TRI), led by CEO and Director of Research Professor Ian Fraser, uniting arts and science for the benefit of both disciplines and the wider community.
"I see TRI partnering with Brisbane Festival as a genuine alignment between world class innovators in science and the arts," Frazer said. "As Principal Partner of this iconic event, TRI has the capacity to 'partner for better health' with Brisbane, with the aim of improving the health and wellbeing of the community-at-large."
Artistic Director Noel Staunton said Brisbane Festival would be working with the city's finest established arts companies as well as its up-and-coming talent.
"Our focus on an independent artistic program at QUT Theatre Republic is a very exciting part of this year's Brisbane Festival," Staunton said. "Our artistic community is crucial to our city and we want to celebrate free speech, self-expression and the sharing of ideas with other cultures. I want the citizens of Brisbane to rise to the occasion, embrace their festival, take to the streets, join the Republic, join a debate, have great fun, go out every night and stay up late because in three weeks it will all be gone."
Brisbane Festival is an initiative of the Queensland Government and Brisbane City Council and runs from 7 to 28 September 2013. For more information, visit www.brisbanefestival.com.au.
Photo courtesy of the Brisbane Festival.