Brent Street offers diverse Full Time Courses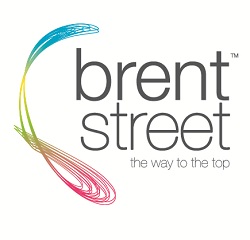 Dance training centre Brent Street, situated within the Entertainment Quarter at Fox Studios in Moore Park, will be holding auditions for entry to the studio's full time dance courses in September and October. Courses include Certificate IV in Performing Arts, Diploma of Dance (Elite Performance), Diploma of Musical Theatre and Brent Street Academy.
For more than 26 years, Brent Street has been delivering quality performing arts tuition. As one of the most recognised and respected training grounds for performing arts professionals, Brent Street offer full time dancers a progressive education structure, the best-in-class dance and performing arts teachers, professional stage experience and access to the amazing facilities, which include six state-of-the-art dance studios with a variety of professional-grade flooring treatments.
For dancers who want a top career in dance and the performing arts, Brent Street offers four full time course choices. Entry into these one year, face-to-face, full time courses is by audition only.
The Certificate IV in Performing Arts course is a triple threat program for students who are interested in a versatile career in commercial dance or working in an ensemble in musical theatre productions. The course is heavily dance focused across all dance genres but also includes training in singing and acting, nutrition, body conditioning, performance, choreography and career planning. Auditions for this course will be held in Brisbane on 1 September, in Sydney on 8 September and in Perth on 28 September.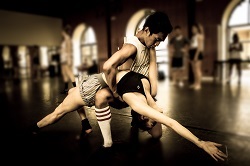 The Diploma of Dance (Elite Performance) course is Brent Street's classical/ contemporary program for those students wanting a career in a contemporary company. Through the program, 17 units of competency are delivered in an integrated approach across a variety of different subjects. Subjects include commercial contemporary, cultural dance, classical ballet technique, partnering, dance injury and prevention, hip-hop, dance history, improvisation and choreographic theory, and much more. The contemporary training aspect follows The Jason Winters Contemporary Technique Level 6 CSTD syllabus and is only taught at Brent Street. Students may progress to an Advanced Diploma or Associate Degree. Auditions for this course will be held in the same location on the same days as the Certificate IV course.
The Diploma of Musical Theatre course is for students either with a background in singing, dancing and acting or who excel in one or two performance areas and wish to refine their skill sets in the others. Students will study musical theatre history, acting, Broadway jazz, commercial jazz, tap, hip-hop, vocal techniques, theatrical make-up, audition preparation and business skills as a freelance artist. Ballet and nutrition classes with a focus on developing and maintaining a high level of fitness for performance are also studied. Auditions for this course will be held in Brisbane on 1 September, Perth on 28 September and Sydney on 27 October.
Finally, Brent Street Academy, a program for years 10-12 and HSC, is for highly talented, passionate performing arts students committed to forging a career in industry. This audition-only, full-time course integrates both academic subjects and performing arts. The academic program is supervised (3 hours per day) by qualified high school teachers and is delivered as a unique pattern of study through Brent Street's commercial agreement with OTEN (the largest provider of distance education in NSW). HSC subjects studied include English, dance, drama and entertainment industry, plus one elective subject. As part of the BSA program, all students also undertake after-school and Saturday part-time classes.
The prospectus for each course providing details of the qualification and the units of competency studied can be found on the Brent Street website. For more information, email info@brentstreet.com.au or visit www.brentstreet.com.au.