'Brazouka' bursts onto the Australian scene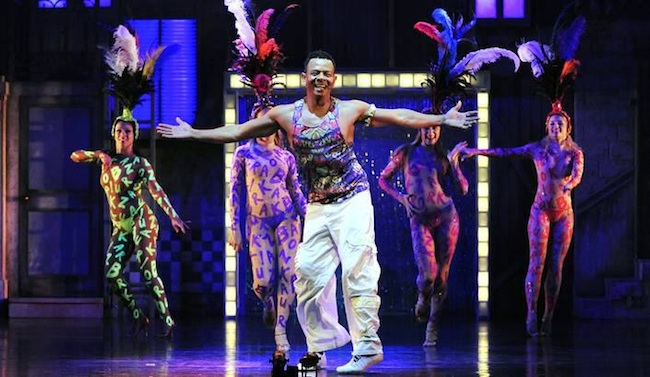 The new Brazilian dance craze Brazouka is coming to Australia! This colourful and sensual show will burst onto the Australian dance scene in less than two weeks! It will premiere in Perth on the Regal Theatre stage on October 23 before heading to Sydney, Melbourne and the Gold Coast.
Led by Braz Dos Santos, who is acknowledged as the best freestyle Lambazouk dancer in the world, Brazouka is a show sharing his personal "dance or die" story. It's colorful costumes, energetic dancers and diverse blend of world dance styles scramble onto the stage from the toughest streets of Brazil.
Audiences can expect stunning performances from 16 of Brazil's strongest dancers. This thrilling new dance company will take viewers on a journey of intense passion, pulsating music and explosive energy as they introduce the sensual dances of Lambazouk, Lambada, Forro, edgy Capoiera, Afro-contemporary, the sultry Samba and more.
Directed and co-created by highly celebrated choreographer and talent scout Arlene Phillips and written by Pamela Stephenson-Connolly, this dance story features the following dance partners: Braz dos Santos and Romina Hidalgo; Gilson Damasco and Natasha Terekhina; Bebe Duarte and Sarita Piotrowski; Carlos Da Silva and Fernanda Da Silva; Anderson Mendes da Rocha and Brenda de Carvalho; Zulu and Adriana da Silveira; Rodrigo de Oliveira and Josta O'Niel; and Wellington Dos Santos and Josy Borges de Souza.
The show's Australian producer, Harley Medcalf, founder of Burn the Floor, brings the company Down Under following the company's travels to the Mandela Theatre in Johannesburg, South Africa. Brazouka had its premiere season at the Edinburgh Fringe Festival in July.
For more information on Brazouka, or to book tickets, click here.
Photo courtesy of Brazouka.