Bounczn Dance Co. presents 'Procession'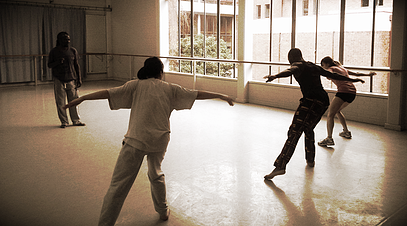 Bounczn Dance Company, a non-profit youth dance organisation founded in 2010, is preparing to present its latest dance production, Procession, in Melbourne on March 27-29.
Procession is described as a "celebration of motherhood and of mother Earth." The work is an "exploration of the relationship between humans and the world around them – life and its creation, how we take care of the earth, our connections with each other, and the binding interdependence that aids our survival."
Set to be 20-30 minutes in length and featuring more than 10 company dancers, Procession will examine the importance of belonging, of being a participant in the human story. It is inspired by a Kenyan Kikuyu saying – "You must treat the earth well. It was not given to you by your parents. It is loaned to you by your children."
Choreographed by Artistic Director Gilbert Douglas, who originates from Zimbabwe and is regarded as one of Southern Africa's most respected contemporary dance choreographers, Procession looks at "the necessity and relevance of being informed by the past in order to arrive in the present."
Performances of Procession will also feature an additional two short dance works and one vocal performance by friends of the company.
For more information on Bounczn Dance Company or Procession, visit www.bounczn.com.
Photo courtesy of Bounczn Dance Company.