'Born to Fly' screening in Sydney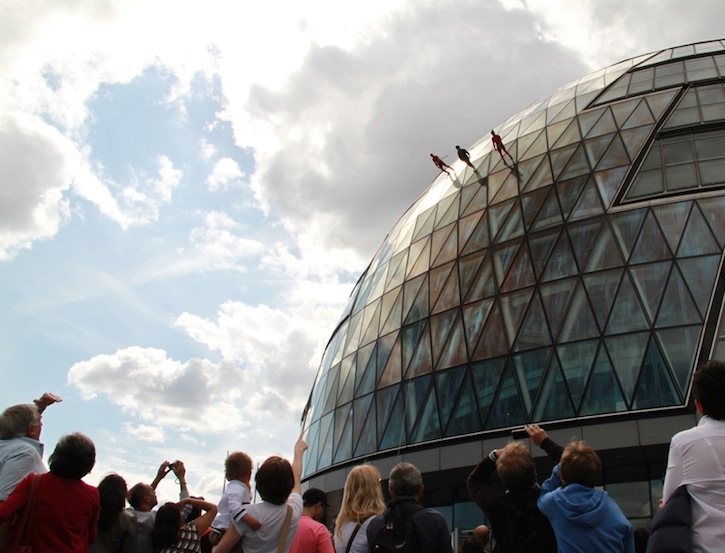 The 2014 Sydney Film Festival will kick off Wednesday, June 4 and run through Sunday, June 15. Early on, the festival will host the first Australian screening of Born to Fly, a film on choreographer Elizabeth Streb and her unique movement philosophy.
Streb's nearly 30-year-old dance company, officially named STREB Extreme Action Company, stars in Born to Fly, showcasing what their founder and frontrunner is becoming increasingly renowned for – extreme movement. The film traces the evolution of Streb's movement philosophy as she pushes herself and her dancers from the ground, to the wall, to the sky.
Known as an "extreme action architect," Streb utilizes her distinctive theory of movement to direct her dancers to walk on walls, dive through glass, move so fast they disappear and even fly. The film Born to Fly asks: Can adrenaline be a form of medicine? When does movement become art? It also questions how race, gender, sexuality and class appear in the dancers' performances.
Wrestling with these questions, the film offers dancers and non-dancers alike an exhilarating tale of the necessity of art. It is directed by Emmy-nominated producer, director, writer and organizer Catherine Gund.
Festival screenings are set for Thursday, June 5 at 8:30 p.m. at Dendy Opera Quays Cinema 3 and Saturday, June 7 at 12:30 p.m. at Event Cinemas George Street 9. For more information, visit www.sff.org.au.
Photo: Brooklyn-based STREB performing Sky Walk as part of the London 2012 Cultural Olympiad. Photo by Esy Casey.