Bolshoi Ballet suffers upsets and changes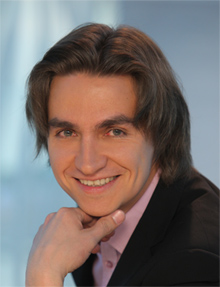 After Bolshoi Ballet Director Sergei Filin suffered serious chemical burns to his eyes and skin on January 17 when an unknown assailant tossed a jar of sulphuric acid into his face, Galina Stepanenko, former principal dancer, was named interim ballet director.
Filin, 42, who remains in hospital care with his head shaven and a bandage around his neck, has already undergone two operations on each eye in the hopes to save his sight. According to recent reports, Filin is set to fly to Germany for further treatment soon.
Initial news on the attack confirmed that both Filin and police believe the assault was linked to his work as ballet director. Yet, no definitive charges have been made.
Filin recently told a Russian television station from his hospital room in Moscow that he was determined to return to work despite his injuries. Furthermore, that he had forgiven the attacker, according to NBCNews.com.
"A priest came to me, and I told him: 'You know, I forgive everyone, and God will be their judge. Because people are weak,'" he said in footage with NTV television late on Jan. 27. "I forgive all the people who are involved in this."
The Bolshoi Ballet, riddled with decades of inner conflict, professional jealousy and festering scandals, is also known for wearing down and exhausting its directors. Filin signed a five-year contract as director in 2011 after the scandal with former director Gennady Yanin caused him to resign. It is reported that since Filin took leadership he has been plagued with threats.
According to a New York Times interview with his Bolshoi colleagues, in the weeks before the acid attack Filin's tires were slashed, his two cellphones spiked, his personal e-mail account hacked and he was beginning to worry about his children's safety.
As of this week, another integral part of the Bolshoi Ballet has been led away from the company due to personal threats. Principal dancer Svetlana Lunkina, 33, has reportedly left Russia for Canada claiming she received death threats and feared for the safety of her family, reported The Telegraph. The ballerina was expected to appear later this year in a world premiere by the British choreographer Wayne McGregor.
As investigations continue into Filin's attack and Lunkina's threats, the Bolshoi Ballet's season continues on shaky grounds with interim director Galina Stepanenko at the helm. Stepanenko joined the Bolshoi Ballet in 1990 after performing as a soloist with the Moscow Classical Ballet Company from 1984-1988 and the Moscow Academic Stanislavsky and Nemirovich-Danchenko Ballet Company from 1988-1990. Born in Moscow, Stepanenko was awarded the Order of Honor in 2001.
Photo: Bolshoi Ballet Artistic Director Sergei Filin. Photo courtesy of the Bolshoi Ballet.