'Bodytorque' debuts in Melbourne this June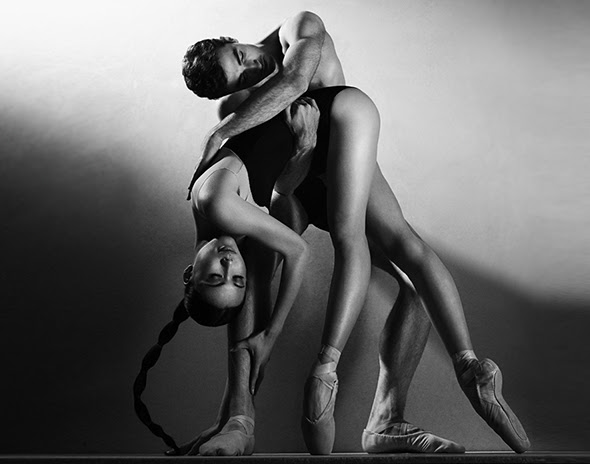 Australia's most promising choreographic talent will unleash five new works in the Melbourne debut of Bodytorque – a program that brings together cutting-edge dance, design, music and fashion.
Five choreographers have been chosen to create works with The Australian Ballet's dancers. Proving that innovation is in our genes, each will take inspiration from the theme "DNA."
Bodytorque.DNA will make its Melbourne debut in 2014 for three exclusive shows on June 17, 18 and 24 at Arts Centre Melbourne.
David McAllister, artistic director of The Australian Ballet, said that Bodytorque.DNA offers audiences a front-row view of the future of Australian dance.
"Bodytorque not only offers the opportunity to see works from Australia's best up-and-coming choreographic talent, it's also a chance to see our talented corps and coryphée dancers shine in leading roles," said McAllister. "This year's program is particularly exciting because after nine outstanding years in Sydney, this year it's Melbourne's turn to discover the stars of tomorrow first-hand."
From sets and costumes to lighting and music, the choreographers will collaborate with their pick of designers and musicians to create their own bite-sized ballet from scratch. This is an opportunity to see the next wave of dance unfold.
MEET THE BODYTORQUE.DNA CHOREOGRAPHERS:
Richard Cilli
Making his Bodytorque debut, Cilli will present an excerpt of his work Corpus Callosum, the winning concept from The Australian Ballet's 50th Anniversary Ballet Competition. Split into two movements, the piece will explore the two hemispheres of the brain and their intrinsic qualities.
Assisting Cilli in bringing his creative vision to life are designer and stylist Monica Morales – who has worked with a range of fashionistas from Alex Perry to Whitney Port – and Melbourne-based composer and broadcaster James Wade.
Born and raised in Perth, Cilli studied law before joining Sydney Dance Company as a dancer. He received the Helpmann Award for Best Male Dancer in 2010. Since then, Cilli has choreographed for ABC's hit TV show Dance Academy, and has performed at Sadler's Wells in London and with K.Kvarnström & Co in Sweden.
Joshua Consandine
Following the rave reviews for his first Bodytorque work in 2013, Consandine considers the notion that there are questions about life that can never be answered by DNA or science in I Cannot Know. Although DNA provides us with all sorts of facts, it still leaves us with the questions – what happens when we die? Why are we here? And what's it all about?
I Cannot Know takes inspiration from the work of contemporary composer Georges Lentz and his work Mysterium – which evokes the composer's fascination with astronomy and spirituality.
Born in outback Broken Hill, Consandine studied dance in Sydney before joining The Australian Ballet in 1993, rising to the rank of principal artist. In 2003, Consandine took up a position with Sydney Dance Company before graduating from NIDA's post-graduate movement course and shifting into theatre.
Tim Harbour
Harbour considers the extroverted and introverted elements of a performer's personality in a piece split into two movements, each representing the contrasting approaches to performance. Taking inspiration from classical masters Petipa and Balanchine, Harbour will work with ensemble dancers to create graphic counterpoints with soloists, in a dance set to a harpsichord concerto which will be performed by a live orchestra.
A former senior artist of The Australian Ballet, Harbour was announced as one of the company's resident choreographers (the first such appointment in more than a decade) in January this year. Harbour's work first drew attention during the Bodytorque program, in which he made his choreographic debut in 2005. He has created works around Australia and internationally, including two for The Australian Ballet's mainstage, Halcyon in 2010 and Sweedeedee in 2012.
Richard House
Canadian rockers Arcade Fire is where House found inspiration for his second Bodytorque piece, Control, which explores human instinct and how this can be controlled through our DNA. House hopes to inspire a new generation to appreciate the world of ballet through brining contemporary themes to his classically inspired choreography.
Born in the town of Sunbury, House started his dance career at the Victorian College of the Arts, where he also discovered a passion for choreography. Accepted into The Australian Ballet School in 2008, as a student he won the Graeme Murphy Award for Excellence in Contemporary Dance and toured with The Dancers Company before joining The Australian Ballet in 2011.
Alice Topp
With three critically acclaimed Bodytorque works under her belt, Topp is returning to unveil her fourth masterpiece in her home state. While many think of DNA as the genes that make us unique, Topp will explore the ways that DNA makes us the same. She considers the commonalities of the human species and how these fundamentals relate to other life forms.
Topp was born in the Victorian regional city of Bendigo. As a dancer with the Royal New Zealand Ballet, she performed across the UK as a part of their 2004 tour, before joining The Australian Ballet in 2007. Her Bodytorque works Trace (2010), Scope (2011) and Tinted Windows (2013) received rave reviews, and also resulted in a nomination for Outstanding Achievement in Choreography at the 2011 Australian Dance Awards.
For more information or to book tickets to Bodytorque.DNA, visit australianballet.com.au.
Photo: Ako Kondo and Cristiano Martino in Bodytorque. Photo by Paul Scala.