Blue Man Group coming to Sydney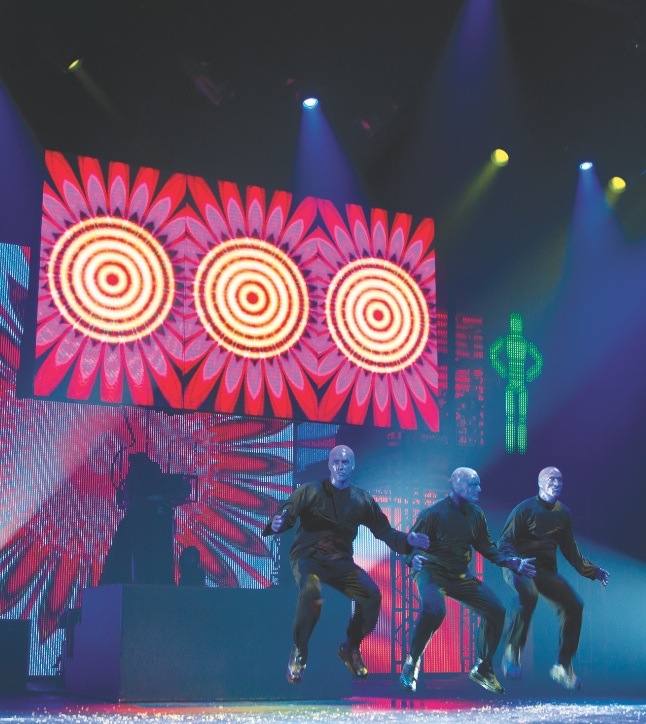 The Hon. George Souris, Minister for Tourism at Major Events and the Arts, recently announced that Blue Man Group, the international entertainment phenomenon, will play an Australian premiere season at the Sydney Lyric, The Star from August 2013.
Producer Rodney Rigby (Jersey Boys, The Addams Family) said, "After years of planning I am thrilled that Blue Man Group is now coming to Australia. This brilliant show has been entertaining audiences for 25 years and has launched one of the most innovative performance groups ever.
"First time audiences leave the theatre astounded by the excitement of a Blue Man Group show, resulting in one of the highest return businesses of any theatrical event. People of all ages just love the Blue Man Group experience – I am sure that same excitement will also be felt by Sydney audiences."
Blue Man Group is not just a show; it's a state of mind. Best known for its wildly popular theatrical productions and concerts that combine electrifying music, sensational technology, comedy and multimedia theatrics to produce a totally unique form of entertainment, Blue Man Group creates experiences that defy categorization.
Performances feature three bald and blue characters who take the audience on a journey that is funny, intelligent and visually stunning in a blissful party atmosphere. Blue Man Group is accompanied by a live band whose tribal rhythms help drive the show to its unforgettable climax.
Having utterly redefined the term "live entertainment", Blue Man Group continues to reinvent itself. The wildly popular show now combines signature moments with breathtaking new pieces that simultaneously employ and skewer today's cutting edge technology. It makes for an explosive evening of entertainment. New sections include Blue Men interacting with 'GiPads' (think Gigantic iPads), a funny and perceptive look at contemporary modes of communication; and a pulsating new finale featuring an original Blue Man Group music score that will have guests jumping to their feet.
"Over the years, we have grown as artists and the world around us has transformed. These changes are reflected in the new material we've generated and implemented into this show," said Chris Wink, who co-founded Blue Man Group with Phil Stanton and Matt Goldman.
"The heart of our show is, and always has been, the Blue Man, and his inquisitive, wide-eyed take on the world, but we have developed some brand new elements that provide a larger-than-life, rousing, interactive experience that I hope will really speak to all cultures and give some of our most devoted fans a new reason to check us out again. We can't wait to get this material in front of Australian audiences for the first time!"
Having first performed 25 years ago, to date over 25 million people across the globe have seen a live Blue Man Group performance. Blue Man Group's successful rock concert arena tour, Megastar World Tour, visited nearly 300 cities across the United States and performed in over 10 countries and has been experienced by over 2 million people. Blue Man Group's debut album, Audio, not only went Gold but also garnered a GRAMMY nomination. Today, Blue Man Records is prolific in recording albums, producing DVDs and documentaries and collaborating on the scores of hit television shows and major motion pictures.
Blue Man Group 
will perform at Sydney Lyric
 from 10 August. Tickets are now on sale. 
To book tickets, visit 
Ticketmaster.com.au or call 1300 795 267.
Photo: Blue Man Group in performance. Photo courtesy of Blue Man Group.