Bloch releases Part 3 of In My Shoes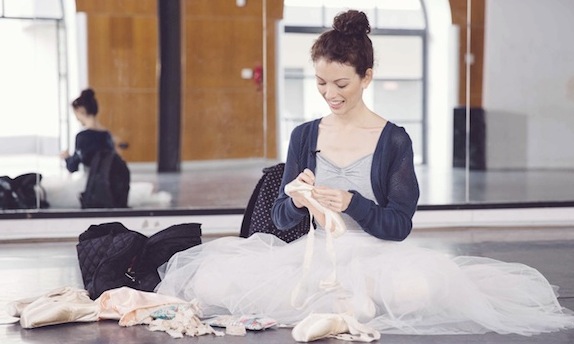 This week, Dance Informa shares Part 3 of Bloch Australia's four-part new mini series called In My Shoes, which spotlights Juliet Burnett, Senior Artist of The Australian Ballet. In this new video, Juliet talks to us about her daily ritual of sewing on pointe shoe ribbons and shows us how she does it.
Juliet, who has worn Bloch her entire career, shares what a privilege it is to have her shoes now custom made for her. She says, "In this day and age having something handmade and so customised for you is so rare and special…"
In the video, she also shares how she loves the daily ritual of sewing her ribbons on. She explains, "Sewing the ribbons on pointe shoes is something that ballerinas have done for ages and is very much still a traditional thing… As someone who loves nostalgia, that's something I really appreciate about pointe shoes."
While all dancers have different preferences on where and how to sew their ribbons and elastics, Juliet shows us that she likes to sew her ribbons "a rough centimeter away from the seam." She adds, "I also sew elastics on the heel for extra support and to ensure that my heels don't slip off on stage."
It's important that Juliet feels comfortable, at ease and supported in her shoes, as The Australian Ballet boasts a busy season roster jam-packed with performances, special events and rehearsals. Upcoming performances include The Dream, Giselle and Cinderella.
Watch the new video below and then visit www.bloch.com.au/ims, which will release the final video in the series next week. Click here to see the first video and here to see the second.