Bloch partners with The Australian Ballet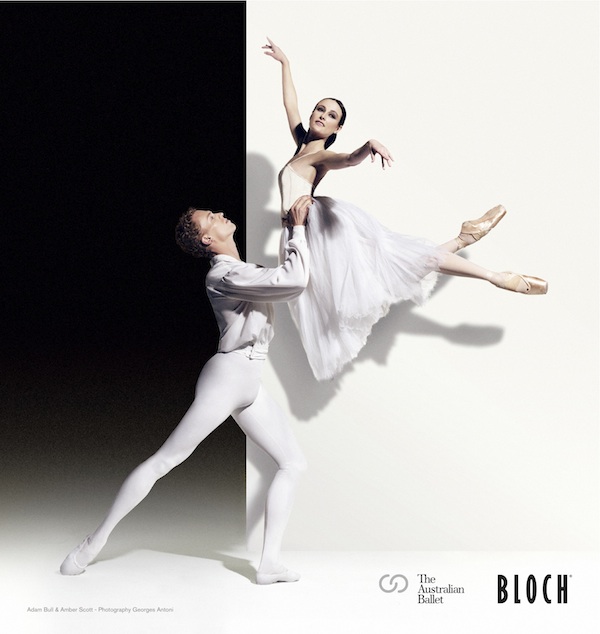 Bloch has a long and rich history with The Australian Ballet. Since The Australian Ballet's inception, Bloch has worked behind the scenes providing custom fit ballet and pointe shoes for its dancers. Following a significant 2012-13 season, where Bloch celebrated its 80th anniversary and The Australian Ballet celebrated its 50th, Bloch has officially announced a formal alliance with the company this year as their Official Pointe Shoe Partner.
David McAllister, Artistic Director of The Australian Ballet, said that the Bloch partnership marks an important milestone in the company's long withstanding relationship with Australia's leading dance manufacturer.
"Shoes are so important to a dancer, and Bloch have graced our dancers' feet for over 50 years. However, our relationship with Bloch goes far beyond shoes – their contribution to our 50th Anniversary Gala in 2012 enabled us to broadcast the performance Australia-wide and is just one such example of their commitment to the art form. We're thrilled to formalise a partnership with such a steadfast supporter of The Australian Ballet."
Bloch has been listening to the needs and desires of dancers around the globe for 80 years. Their devotion to crafting innovative and quality dance shoes has established Bloch as one of the most trusted names in the industry.
The partnership launches with Bloch as the supporting partner for the magical La Sylphide, opening in Melbourne on 29 August. This ballet is historically significant as it was the first time audiences witnessed a ballerina en pointe when it premiered in 1832. Coincidentally, exactly 100 years later in 1932, the company's founder Jacob Bloch created his first pair of pointe shoes in his Sydney workshop. Jacob's original design continues to be available as the Bloch pointe shoe, Sylphide.
For more information on this major partnership or on Bloch, visit bloch.com.au. To book tickets to The Australian Ballet's La Sylphide, visit www.australianballet.com.au.
Photo: Adam Bull and Amber Scott of The Australian Ballet. Photo by Georges Antoni.