Bell Shakespeare launches short film festival for students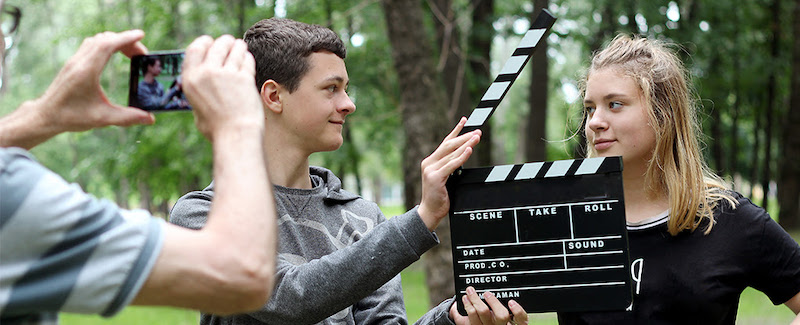 Calling all budding young filmmakers! National theatre company Bell Shakespeare is excited to announce a film festival where students are in the director's seat.
Open to primary and secondary school students Australia-wide, the Bell Shakespeare Shorts Festival invites students to use smartphones, tablets or video cameras to make short films about or inspired by Shakespeare's works.
Originally designed for schools, the Festival has been adapted to suit current circumstances so that households with students at home are also eligible to submit films, even if in different age groups.
All films submitted must feature the student's school, neighbourhood or unique Australian community in some way.
Bell Shakespeare Artistic Director Peter Evans said the Festival was about empowering young people through Shakespeare to share their ideas and the stories from their communities.
"This is a great project for students of any age that they can work on from home or school. We want to be surprised, moved, delighted, and even shocked seeing Shakespeare through the fresh lens of young people across Australia.
"Reimagine the Hamlet quote "To thine own self be true," or retell a part of A Midsummer Night's Dream in your living room or the backyard of your house in regional or remote Australia, or even explore what would have happened to Juliet if she never met Romeo. The possibilities to retell and reimagine Shakespeare are endless," he said.
Participating households and schools will have access to a suite of online resources on filmmaking, performing Shakespeare, and other information to support them.
Participants can submit films in one of two categories:
· Retelling — films using Shakespeare's original text and story
· Reimagining — films that adapt, rework or are inspired by Shakespeare's works
Further information including registration details, information pack, timeline and full terms and conditions are available at bellshakespeare.com.au