BCDI is about one month away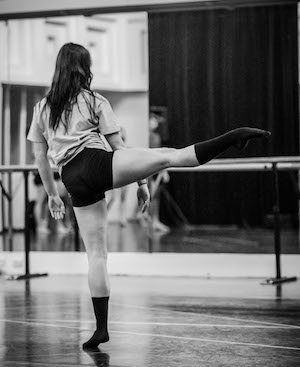 Expressions Dance Company's next Brisbane Contemporary Dance Intensive (BCDI) is about one month away! As Queensland's most highly regarded short training course for contemporary dance, BCDI is a fantastic option for those dancers aged 12-17+ who want to deepen their technique and expand their performance skills.
Offered annually in both Summer and Winter, BCDI offers three programs: AWAKEN, an introductory contemporary dance program for ages 12+; EXPAND, a foundational contemporary dance and pre-tertiary program for ages 13+; and FLOURISH, a tertiary, pre-professional and professional program for ages 17+.
BCDI gives participants the opportunity to learn from EDC's prizewinning dancers and a handpicked selection of renowned guest artists. EDC teachers include Elise May, Richard Causer, Alana Sargent and Jake McLarnon. BCDI offers a holistic dance experience, giving the participant insight into the world of a professional dancer.
For more information, click here or visit www.expressionsdancecompany.org.au.
2018 SUMMER INTENSIVE DATES
AWAKEN
Introductory Contemporary Dance Program for ages 12+
January 8-10 from 9 a.m. – 1 p.m.
Expressions Dance Company Studio, Level 4, Judith Wright Centre of Contemporary Arts, 420 Brunswick Street, Fortitude Valley, QLD
EXPAND
Foundational Contemporary Dance & Pre-Tertiary Program for ages 13+
Week 1 and/or Week 2 (January 8-12/January 15-19) from 9 a.m. – 5 p.m.
QUT Dance Studios, Building Z9, Rooms 330 & 340, 25 Gona Parade, Kelvin Grove, QLD
FLOURISH
Tertiary, Pre-Professional & Professional Program for ages 17+
Week 1 and/or Week 2 (January 8-12/January 15-19) from 9 a.m. – 5 p.m.
QUT Dance Studios, Building Z9, Rooms 330 & 340, 25 Gona Parade, Kelvin Grove, QLD
---