'Banjo' launches Australian Tour soon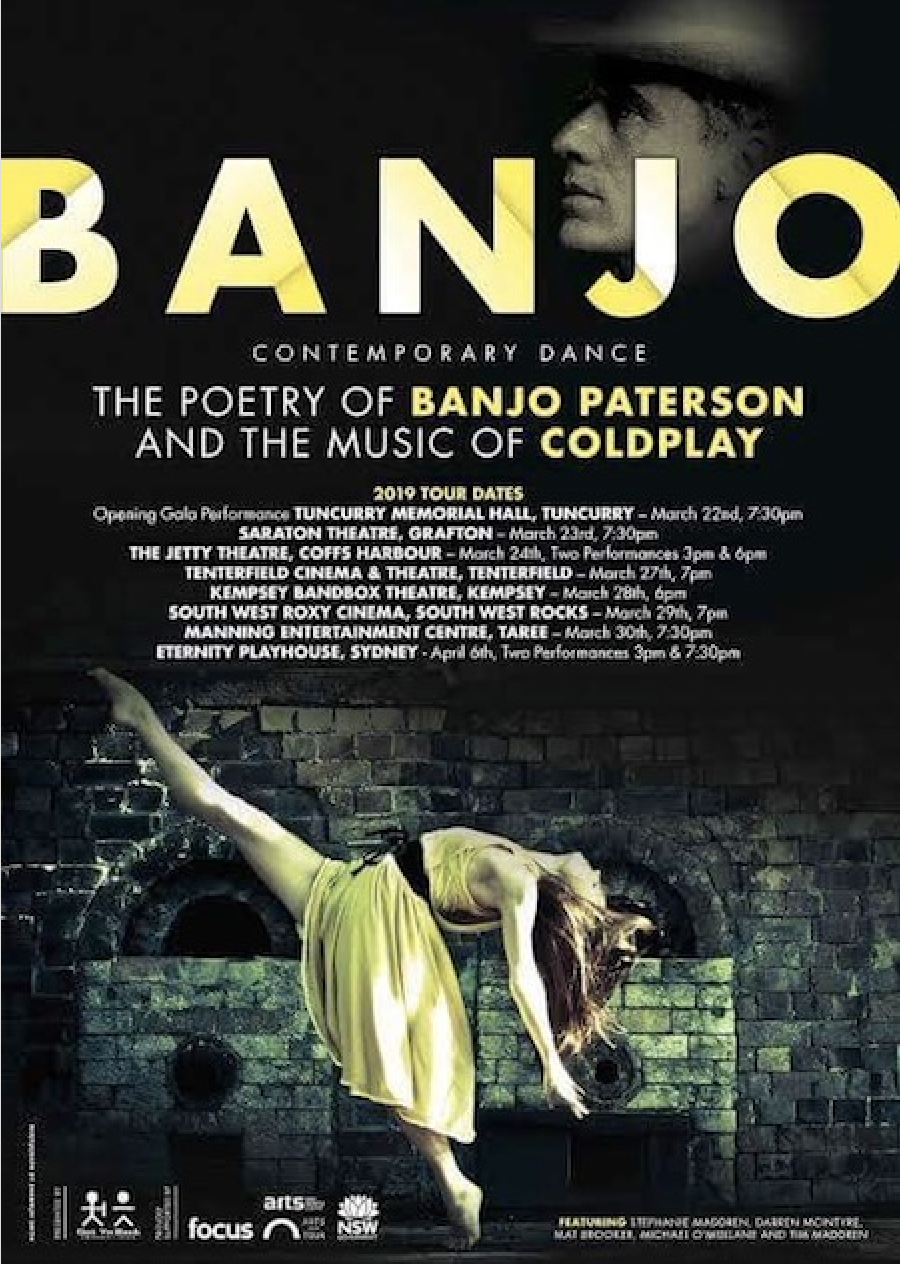 Last August, a new production entitled Banjo premiered at Glasshouse's Ross Family Studio in Australia, as choreographed by Stephanie Maddren and Darren McIntyre. Presented by Got Ya Back Productions, this mash-up of contemporary dance, Coldplay music and the spoken word of Banjo Paterson will now go on tour throughout NSW.
Banjo is written and produced by Tim Maddren and directed by Nicholas Christo. This year's tour will feature brand-new arrangements of Coldplay's greatest hits by guitarist Mat Brooker, including "Clocks", "Yellow", "Fix You" and "Paradise". Songs will intertwine with the beauty of Paterson's verse, such as Clancy of the Overflow, As Long As Your Eyes Are Blue, Lost and Waltzing Matilda to name a few.
Returning from Fort Wayne Ballet, USA, for this production, is one of Port Macquarie's most renowned ballet dancers, Darren McIntyre. Beside him is co-choreographer and contemporary dancer Stephanie Maddren and aerialist Michael O'Mullane.
For more information, visit www.gotyaback.productions or email darrenmcintyre1980@hotmail.com.