Bangarra to premiere 'lore' in Sydney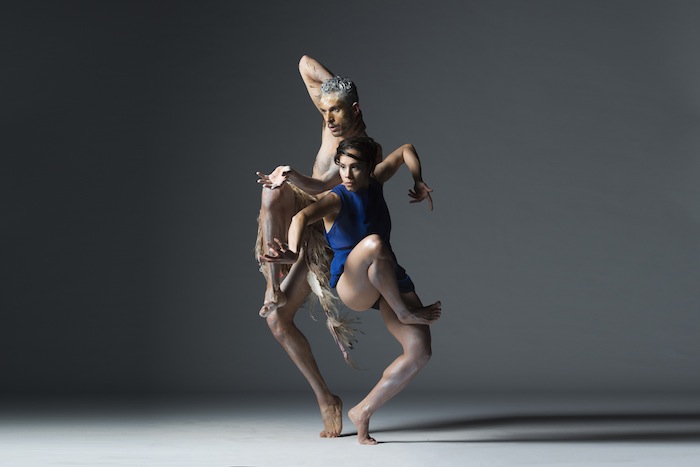 Bangarra Dance Theatre will present the world premiere season of lore next month. This new double bill will open at the Sydney Opera House on June 11. Then it will travel to Canberra, Wollongong, Brisbane and Melbourne.
Promising all the trademarks of a typical Bangarra season – listing "deeply moving performances, incredible dancing and authentic storytelling" as examples – lore will feature two brand-new works from three choreographers. Curated by Artistic Director Stephen Page, lore will include themes like identity, inequality, climate change and sustainability.
Page said this program was about sharing inspiring stories.
"Our culture is so strong – night after night, our dancers and artists bring you their stories, passion, dedication and physicality to the stage," he said.
"lore is about generations, and the passing on of knowledge from the young to the old; that's our foundation song."
Acclaimed choreographer Frances Rings returns to the mainstage with Sheoak, a testimony to the challenges facing Aboriginal and Torres Strait Islander communities today.
A Sheoak, also known as "The Grandmother Tree", is a symbol of shelter, medicine and protection. By lore it was a refuge, a portrait of hope, while the tree itself stands as a true witness to the changing lives of each new generation and a testimony to their birthright.
Complementing this piece is I.B.I.S, created jointly by crowd-pleasing Bangarra dancers Waangenga (pronounced Wawn-nee-ga) Blanco and Deborah Brown. Depicting colourful island life in their home, the Torres Strait Islands, this is the first live dance theatre work for the mainstage by either dancer.
Embarking on a discovery of Australia's tropical islands, I.B.I.S is a celebration of the resilience and optimism of the Torres Strait Islander people. Seven of the company's 16 dancers have Torres Strait Islander heritage, including Blanco and Brown. This will be the fourth work inspired by stories from this location in Bangarra's repertoire.
At once compelling and profound, lore is sure to be an unforgettable night of dance! It hits Sydney Opera House from June 11, then making its way to Canberra Theatre Centre on July 9–11, Wollongong's Merrigong Theatre Company on July 23–25, Brisbane's Queensland Performing Arts Centre on August 7–15 and Arts Centre Melbourne on August 28–September 5. To book, visit www.bangarra.com.au/performance/lore.
Also, don't miss the special Community Night and Koori Kids' Day at the Sydney Opera House! These special shows are dedicated performances for the Aboriginal and Torres Strait Islander audiences. The dates for these events are: June 5 for Community Night and June 17 for Koori Kids' Day. Email community@bangarra.com.au for more details and to arrange your tickets!
Photo: Bangarra dancers Kaine Sultan Babij and Nicola Sabatino for lore. Photo by Edward Mulvihill.