Bangarra to perform at Corroboree Sydney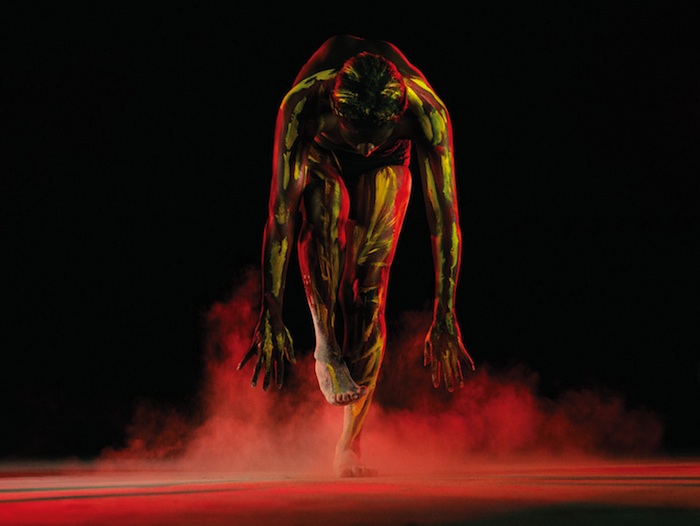 Coming to the end of 2014, Bangarra Dance Theatre has announced two thrilling events concluding the celebrations of its 25th anniversary and honouring Australian Indigenous stories, dances and songs.
As part of Corroboree Sydney 2014, the company presents Bangarra celebrates 25 years! – a free outdoor event on the forecourt of the Sydney Opera House. From 6:30 p.m. on Sunday, November 30, the evening will include a short performance by the NSW Public School Aboriginal Dance Company mentored by Bangarra, song stories by Christine Anu from her Stylin Up album, traditional songs by Djakapurra Munyarryun from North East Arnhem Land accompanied by live yidaki and will culminate with a showcase of Bangarra's most acclaimed dance works – emceed by the eloquent actress Deborah Mailman. Also marking the final night of Corroboree Sydney 2014, this is an event for the community and all of Sydney to enjoy.
On this unique opportunity to experience Bangarra under the lights and sounds of Sydney by night, Bangarra's Executive Director Philippe Magid said, "Being part of Corroboree Sydney is a source of great pride for Bangarra. In a final celebration of our 25th anniversary year, we look forward to acknowledging this milestone with a number of Bangarra's closest friends and collaborators. This special event will see us perform for Sydney-siders and its visitors on the forecourt of Australia's most iconic venue, Bangarra's home in Sydney, the Opera House."
Also part of the festival, Bangarra presents Page 8 in its studio theatre in Walsh Bay from November 21 to December 14. Page 8 is a poignant one-man show about Munaldjali and Nunukal man David Page, multi-award winning artist and composer; and Artist-in-Residence at Bangarra. First performed in 2004 with sold-out seasons across Australia and a seven-week tour in the U.K., reviews described the work as "a beautifully crafted and wonderfully performed piece of autobiographical theatre" (Sydney Morning Herald); "a personal triumph shared with humour and flair" (The Age) and "a poignant one-man performance" (The Guardian UK).
David's younger brother, Page 8's Director and Bangarra's Artistic Director Stephen Page, described Page 8 as "a love letter to our family, our history and our culture. It's about courage, vulnerability, love, pain and loss. Above all, it's about keeping happy and sane, respecting yourself, your family, your dreaming."
David Page said, "I'm so excited about bringing Page 8 back to the stage. It may be a one-man show but really, it is an intimate performance about my family, and about growing up around the special people who make you who you are today. I can't wait to meet audiences and invite them into my life and family."
Bangarra Dance Theatre is Australia's premier national Indigenous performing arts company. For 25 years, the company has strived to maintain the cultural integrity and spirit of Aboriginal and Torres Strait Islander tradition, combining it with contemporary stories, dance and music. Bangarra creates dynamic, moving theatrical experiences and delivers these experiences to audiences across Australia and around the world.
Being held November 20-30, Corroboree Sydney is a festival celebrating Australia's rich Indigenous culture, featuring leading artists, writers, dancers and musicians showcasing their creativity and sharing stories in over 100 free and ticketed events around Sydney's iconic foreshore.
For more information on Bangarra Dance Theatre's performances at Corroboree Sydney 2014, visit http://my.bangarra.com.au.
Photo: Bangarra Dance Theatre's Elma Kris. Photo by Jason Capobianco.