Bangarra hosts VIC community events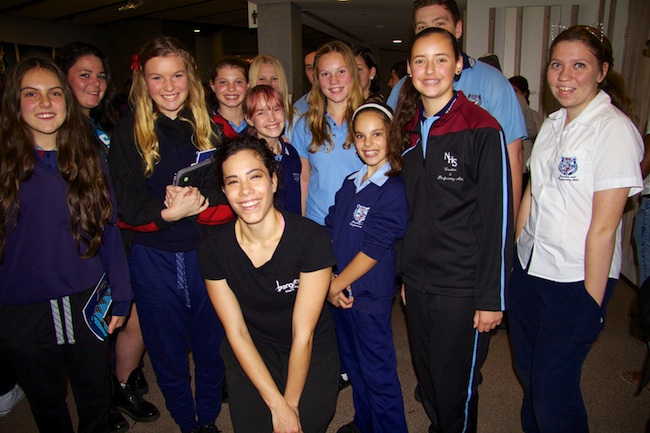 Bangarra Dance Theatre will take to the Playhouse stage at Arts Centre Melbourne from Thursday, August 28 with the Melbourne premiere of its new work Patyegarang. Choreographed by Artistic Director Stephen Page, Patyegarang commemorates the story of a young Eora woman who shared her culture and language with one of the first settlers in the place we now call Sydney.
Paying homage to the land and people that Bangarra has called home since it began 25 years ago, Patyegarang is an important Australian story based on historical events and documents. As the colonial fleet arrived on Eora country in the late 18th century, Patyegarang befriended first settler Lieutenant William Dawes, gifting him her language in an extraordinary display of trust and friendship, which now sparks our imaginations about "first contact."
During the Melbourne season of Patyegarang, Bangarra will host a series of events specifically for Victoria's Aboriginal and Torres Strait Islander communities to celebrate Bangarra's 25th anniversary.
A Community Night performance of Patyegarang will be held on Wednesday, August 27 at 8 p.m. with discounted tickets made available for Aboriginal and Torres Strait Islander audiences, supported by BHP Billiton. As with previous Bangarra Community Nights in Melbourne, this will be a special experience for audiences as well as the artists of Bangarra themselves.
Bangarra will also host a Koorie Kids Day in conjunction with a matinee performance of Patyegarang on Wednesday, September 3 at 1 p.m. Thanks to BHP Billiton, Indigenous secondary school students from the city and outer metropolitan areas are invited to purchase heavily discounted tickets, providing an invaluable opportunity for these young people to experience an inspirational performance in a major arts venue. After the performance, students will have an opportunity to engage with Artistic Director Stephen Page and other Patyegarang creative team members during a Q&A session. The students will then have the chance to meet members of Bangarra in the foyer. A study guide is available for download from the Bangarra website along with other education resources.
On these upcoming events, Page said, "I look forward to sharing Patyegarang's remarkable story with the communities of Melbourne and Victoria. Surviving and thriving, strength and resilience, this spirit we share and celebrate every day."
For more information on Bangarra's Patyegarang or on community events in Victoria, visit http://bangarra.com.au.
Photo: Koori Kids Day in Sydney featuring Bangarra dancer Nicola Sabatino with students from Nepean Creative and Performing Arts High School. Photo courtesy of Bangarra Dance Theatre.