Bangarra Dance Theatre 'Dance Clan 3'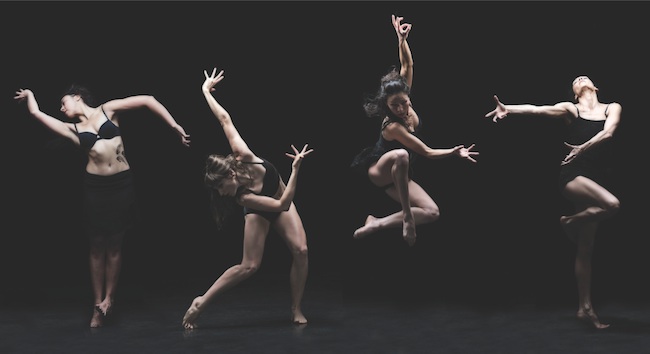 From 20 November to 1 December, Bangarra Dance Theatre will present Dance Clan 3, a new production commissioned by Artistic Director Stephen Page. For the first time, Bangarra has assembled an all-women choreographic team with four of the company's senior female dancers each creating a new work. The resulting program of diverse styles and ideas will be presented as part of the inaugural festival, Corroboree Sydney.
Showcasing fresh voices and stories from the Bangarra family, Dance Clan 3 invites audiences into the heart and soul of Bangarra to experience our inspirational contemporary indigenous culture. Bangarra artists Deborah Brown, Yolande Brown, Tara Gower and Jasmin Sheppard will explore Aboriginal and Torres Strait Islander story lines in works that will be performed by the entire Bangarra ensemble of 14 dancers.
Of the upcoming work, Jasmin Sheppard said, "I discovered my connection with my own identity through dancing with Bangarra – and I'm excited to now have the opportunity to deepen this connection by exploring my own choreographic language and voice. When we perform a story from our hearts and personal experience, you can move people, create change, provoke thought and inspire. My desire is to move with our people into the future whilst respecting where we have come from as Indigenous people."
Artistic Director Stephen Page says of the production, "It's exciting to see the new choreographic voices of Bangarra emerging. The women of Bangarra are deeply connected to their culture and artistry and have strong and powerful voices. I'm eager to see what Dance Clan 3 brings to the evolution of Bangarra's theatrical story-telling."
These raw, exciting performances will be presented in Bangarra's studio theatre on Pier 4 in Walsh Bay. This is a rare opportunity to have an intimate theatrical experience in the company's creative home. With limited capacity and a short season, tickets are likely to sell out quickly.
The creative team for this production will feature composer David Page, designer Jacob Nash, Jennifer Irwin as costume designer and Matt Cox on lighting.
A highlight of Corroboree Sydney, Dance Clan 3 is a rare opportunity for Sydney audiences to have a second Bangarra experience in the one year, following the recent acclaimed season of Blak at the Sydney Opera House in June. Bringing together nine of Sydney's leading cultural organisations under the one banner for the first time, Corroboree Sydney is set to deliver a showcase of the best visual and performing arts from around the nation, sharing the stories of Aboriginal and Torres Straight Islanders. The inaugural festival will be held over 11 days, from 14 to 24 November 2013.
For more information on Dance Clan 3, visit bangarra.com.au. Further details of the inaugural Corroboree Sydney will be released soon.
Photo: Jasmin Sheppard, Yolande Brown, Tara Gower and Deborah Brown. Photo by Greg Barrett.