'Bang! Crash! Tap!' at Arts Centre Melbourne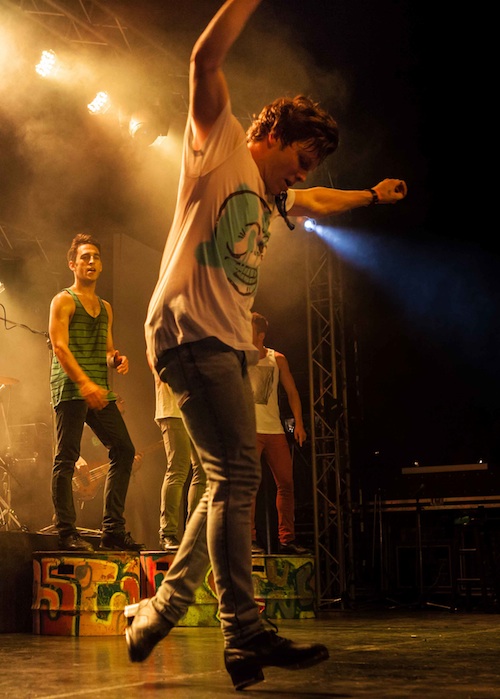 A frenzy of tap dance, hip-hop and percusion, Raw Dance Company's Bang! Crash! Tap! will make its Victorian debut with a quick, explosive season from Wednesday 11 until Saturday 14 September at Arts Centre Melbourne's Fairfax Studio.
Raw Dance Company has been described as "disarmingly phenomenal" by the De Volkskrant in Europe and proclaimed as "expert hoofers" with "virtuosic intensity" by The New York Times. They are known as one Australia's most innovative and exciting dance companies that have been making quite a splash on the international entertainment scene.
Through their performances, RAW Dance brings tap dancing well and truly into the contemporary. The athleticism, ingenuity and charisma of the incredible RAW tap dancers promise laughs, gasps, amazing moves and plenty of raw energy.
Featuring a crew of two tap-dancers, a phenomenal live drummer and bodacious London beat-boxing champion Dr. Rhythm, Bang! Crash! Tap! is guaranteed to turn Arts Centre Melbourne into a hotbed of high-octane entertainment. The award-winning company has toured the world over, including a recent season on Broadway.
Now Aussies can experience the next biggest tap dance sensation set to take the world by storm – RAW's Bang! Crash! Tap! Performances will be at Arts Centre Melbourne's Fairfax Studio at 7:30 p.m. on Wednesday, September 11–Saturday, September 14, with a 2 p.m. matinee show as well on Saturday. Tickets begin at $25. For more information, visit www.artscentremelbourne.com.au.
Photo courtesy of Arts Centre Melbourne.