Bang! Bang! Perth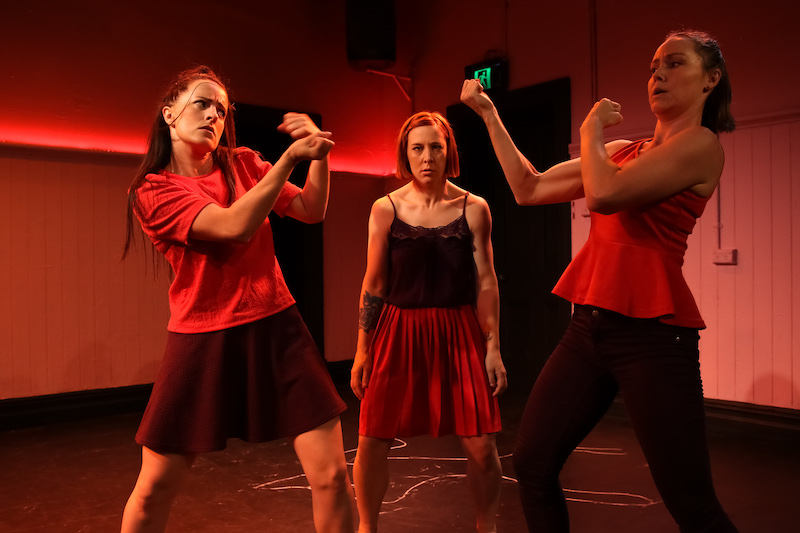 Murder, melodrama and Wes Anderson combine in world premiere BANG! BANG! A theatrical dance double-header by two of WA's leading choreographers, Scott Elstermann and Shona Erskine, at The Blue Room Theatre, 26 November to 14 December in Perth WA.
'Act 2, Scenes 1-4' is Scott Elstermann's mischievous take on American Director Wes Anderson's film work such as The Grand Budapest Hotel and Moonrise Kingdom. A visually striking crime caper, we are swept into a world of saturated colour, playful movement and sinister murder by reimagining Anderson's cinematic conventions through contemporary dance.
The work is split into four scenes —The Murder, The Horror, The Arrest, The Escape —which lead the audience through sensational reenactments of mischief and mayhem. Gunshots at a ball, evil stepmothers and town gossip feed into a melodrama of three historical Australian women doing what they had to do to survive. 'Love You, Stranger', by Shona Erskine, is a deliciously fascinating exploration of true crimes and true love – subject matter that is currently experiencing a renaissance within the podcast community.
Bringing together the best of WA's dancers including Laura Boynes, Storm Helmore, Bernadette Lewis, Zoe Wozniak and Scott Elstermann, BANG! BANG! will leave audiences reconsidering what they thought about contemporary dance!
For more information visit: blueroom.org.au
Image Courtesy of Scott Elstermann