Ballerina Kirsty Martin retires from the stage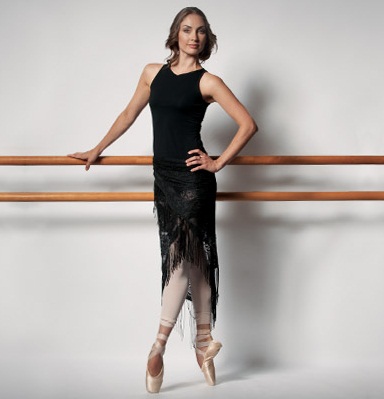 One of Australia's most brilliant ballerinas will prepare her pointe shoes for the very last time next month. After an illustrious 15-year career on stage, Principal Artist Kirsty Martin has announced that she will retire at the end of The Merry Widow season in Melbourne. Her last show in the title role will be Monday July 4.

Artistic Director of The Australian Ballet, David McAllister said Kirsty would be remembered for her extraordinary artistry and stage presence. "Kirsty is one of those exceptional dancers that just lights up the stage. She has a star quality that draws audiences to her," said McAllister. "Her luminous performances will be remembered fondly by all those who have watched her over her career."

Kirsty joined The Australian Ballet in 1995. In 2000, she and fellow dancer and partner Damien Welch headed to Europe to dance with acclaimed Nederlands Dans Theater I. They returned to Australia and rejoined the company in 2002.

After a series of outstanding roles across a wide spectrum of repertoire – from the most classical ballets such as La Bayadère to the contemporary works of Jirí Kylián and William Forsyth – Kirsty was promoted to principal artist in 2003. In 2005, Kirsty and Damien welcomed their first child Oscar. She returned to the stage the following year in the title role of Stephen Baynes's Raymonda.

In 2009, Kirsty became the first Australian to win the coveted Benois de la Danse prize (known as the Oscars of ballet), which is awarded to the most outstanding dancer internationally. That same year, she and Damien had their second child, Matilda.
It's her love of her family that has been part of her difficult decision to leave The Australian Ballet. "I've been so fortunate to have had such a long and rich career. I've had the support of my family and the ballet in balancing my on stage roles with my off stage role as a mum," said Kirsty