Ballarat named home of 2015 VIC Dance Fest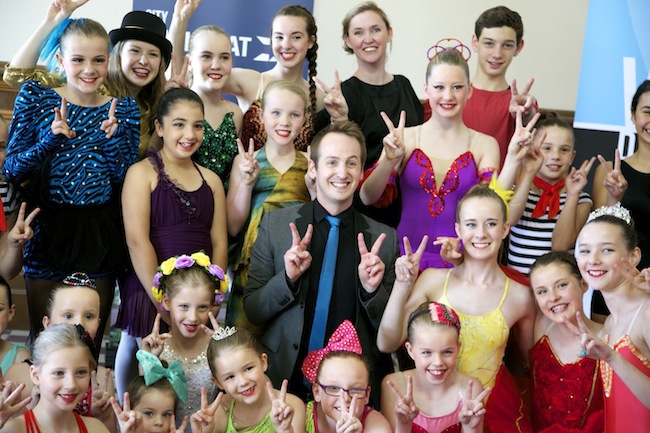 Dance has never been so accessible. On Tuesday, December 2, the eve of International Day of Disability, in front of the Ballarat's iconic train station, The Victorian Dance Festival launched its 2015 event.
A national first, the festival is the only all-inclusive dance event boasting the biggest names in the industry, which will all converge on Ballarat for a weekend of dance.
In partnership with Ballarat Regional Tourism, Australian Creative Arts Initiative and Arts Access, dancers of all abilities, including those with disabilities, will be treated to a weekend of high-quality dance tuition, dance performances and educational seminars.
Artistic Director Paul Malek said, "The impact VDF has already made on so many individuals, companies and families has been astonishing. An event as warm, inclusive and inspiring as this is one truly memorable experience for all who attend."
Now in its third year, the festival was originally designed to cater to regional dancers. The goal was to give rural dancers the experience that is often out of reach for many. The festival aims to empower any and all dancers to explore and develop their dance repertoire, giving them the opportunity to undertake many styles of dance.
The Victorian Dance Festival will ensure regional dancers have access to high quality, intensive dance education while breaking down the barriers of distance and lack of opportunity. The festival promotes a healthy, safe and positive lifestyle and teaches dancers about innovation.
The 2015 festival is set for April 17-19 at various venues around Ballarat. For full details, stay tuned to www.victoriandancefestival.com.
Photo: Paul Malek with students from several Ballarat dance schools at the VDF15 launch. Photo by Boom Media.