Australia's finest dancers and musicians unite for a one-off performance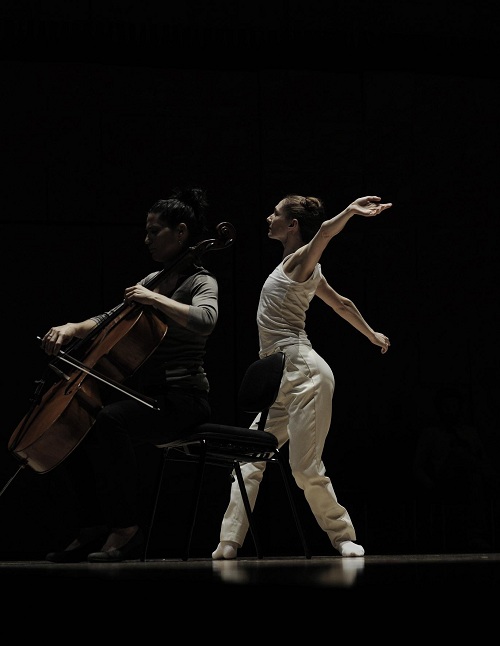 In a collaboration between some of Australia's finest dancers and musicians, internationally acclaimed chamber music trio Ensemble Liaison will combine with JACK Productions for a one-off Sydney performance of El Amor Brujo, a new chamber ballet. Fresh from a critically acclaimed debut at the Melbourne Recital Centre, Ensemble Liaison and Ballet will feature Principal Artists of The Australian Ballet, Rachel Rawlins and Andrew Killian, along with Marc Cassidy and Joseph Simons at the newly opened Concert Hall on The Concourse in Chatswood, 3pm on Sunday 27 November.
With no sets and no crowded stage – just four musicians and four dancers, El Amor Brujo will explore the intersection of chamber music and dance, and promises a unique opportunity for lovers of ballet and chamber music to come and experience these two art forms united.
Ensemble Liaison, formed in 2006, comprises three internationally acclaimed musicians – David Griffiths (clarinet), Svetlana Bogosavljevic (cello) and Timothy Young (piano) – and was recently named Ensemble in Residence at Monash University.
Having collaborated with numerous musician and singers, including renowned soprano Cheryl Baker, working with JACK Productions is a natural next step for Ensemble Liaison.
JACK Productions was founded by award winning choreographer, Lucas Jervies, and three senior dancers from The Australian Ballet – Principal Artists, Robert Curran and Andrew Killian, and Soloist Laura Tong. This new company is dedicated to producing dance that is genuinely innovative and explores the vast possibilities of classical ballet technique.
Sunday November 27, 3pm
The Concert Hall, The Concourse, Victoria Avenue, Chatswood
For Bookings Call:132 849 or 02 9550 3666
www.theconcourse.com.au/event/ensemble-liaison-27-nov-3pm