Australian premiere of 'Radio and Juliet'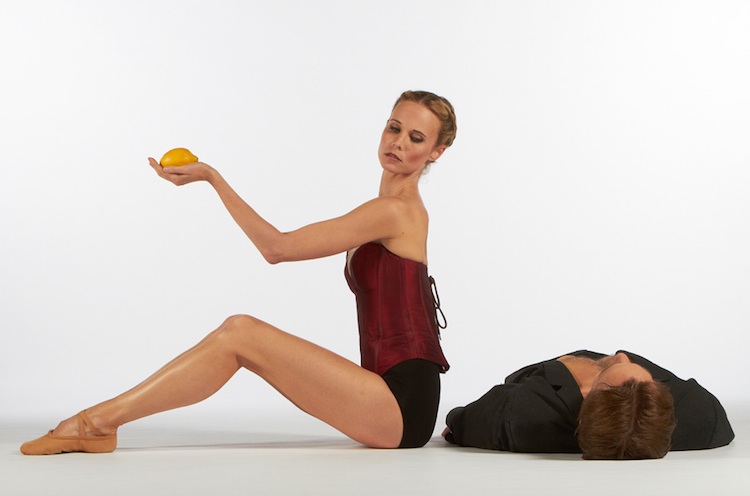 West Australian Ballet returns to the Quarry Amphitheatre in 2014 with one world premiere and three Australian premieres, headlined by choreographer Edward Clug's reinterpretation of Shakespeare's classic Romeo and Juliet to the music of Indie rock stars Radiohead. The annual PIAF season of Ballet at the Quarry will also include music by Tom Waits and choreography by leading Israeli choreographer Itzik Galili and talented young Australian Lucas Jervies.
Created for Ballet Maribor, Clug's Radio and Juliet explores the story of the star-crossed lovers from Juliet's perspective as she navigates her way through a modern, masculine world. Clug, a Romanian choreographer, wondered, "What if Juliet didn't take her own life…" and woke up next to her Romeo remembering the events that led her to the tomb. Inspired by the atmosphere of the music produced by Radiohead, he chose 11 of their songs to score this production of razor-sharp movements, which will be presented for the first time in Australia through WAB.
The Sofa, the first of two offerings from Itzik Galili, is a comic piece about three characters on "the sofa." Against the sound of Tom Waits' raw, smoky voice, the relationships take one surprising turn after another in this short, entertaining piece. In contrast, Galili's other work in the programme, Mono Lisa, is a serious look into a push-me, pull-me relationship. In the modern world of iron and steel, a typewriter clicks along with dancers involved in a rapid and extraordinary pas de deux. Galili approaches movement as a language, his "…means of communicating; a wordless language which makes it all the more eloquent."
Finally, WAB will welcome Australian choreographer Lucas Jervies to create a new piece for Ballet at the Quarry, titled Epic Fail. Jervies, who has created works for companies such as The Australian Ballet, Stuttgart Ballet and Milwaukee Ballet, as well as having co-founded Jack Productions, will delve into the world of dance as a sport. Sport, embedded as it is into our national culture, inevitably has a winner and a loser. Does it have a place in the performing arts?
With a picnic to enjoy under a balmy summer night, West Australian Ballet's Ballet at the Quarry season is sure to enchant patrons with a compelling night of dance. A Perth International Arts Festival umbrella event, Ballet at the Quarry will be presented 7 February to 1 March at the Quarry Amphitheatre at City Beach. A special Valentine's Day performance will offered on Friday 14 February. Picnic hampers are available for pre-order. Tickets are now on sale for $35 to $69. Visit www.waballet.com.au for more information.
Photo by Sergey Pevnev, courtesy of West Australian Ballet.