Australian Dance Week across Canberra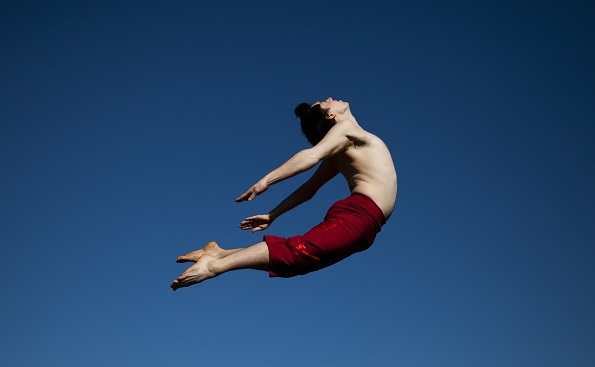 Australian Dance Week 2014 kicks off in Canberra this Saturday May 3 with a celebration at the Belconnen Fresh Food Markets.

There will be displays of dance including a free children's ballet class on stage presented by Vieira School of Dance as well as flash mob performance throughout the markets by Canberra Dance Development Centre. My Kitchen Rules contestants Andrew and Emelia will get in on the action presenting cooking displays and getting their dance groove on.

Australian Dance Week provides a chance to try something new; Ausdance ACT coordinates and creates a program of dance shows, classes and displays across the ACT.

Canberra's dance schools are offering free classes allowing everyone, no matter of age, fitness, shape or size to experience something new. Free classes will be offered in a variety of dance styles including Bollywood, Clogging, Latin, Folk, Hip Hop, Contemporary and more.

Canberra's Independent dancers feature prominently in the program with a variety of performances including James Batchelor's Island, a multi-sensory combination of contemporary dance with architectural design and live sound at the Canberra Theatre Centre's Courtyard Studio. Belconnen Arts Centre's program Dance on the Edge will feature a wonderful blend of dance works including performances of classical ballet, Hilal, contemporary and break-dance.
NICHE, an ensemble of dancers known for their mix of movement, music and voice in public spaces will present a work in response to the landscape at McCoy Circuit, Acton, ANU.

For lovers of the more traditional, The Imperial Russian Ballet Company will present the flamboyant and festive ballet Don Quixote at the Canberra Theatre.
Australian Dance Week originated in 1982 as a series of lunchtime performances and has grown into a nationwide celebration with each state and territory hosting a variety of free performances and classes in this week-long event.

The aim of Australian Dance Week is to celebrate dance in all its forms and encourage everyone to have a go, try something new and experience the joy of dance.

For enquiries call Ausdance ACT on 6247 9103
For the full programme visit:
http://ausdanceact.org.au/wp-content/uploads/2014/04/Dance-Week-2014-Program.pdf

Photo: Dancer Jamie Winbank. Photo by Lorna Sim.