Australian Dance Theatre reveals 2014 program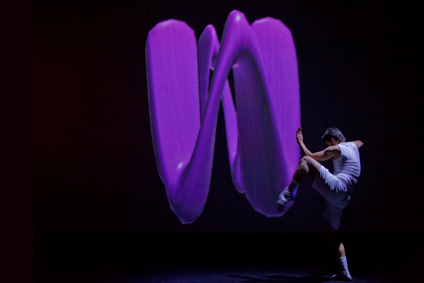 The Australian Dance Theatre has recently announced its 2014 program, which features national premieres, international touring, increased activity in Adelaide and the development of new work. Next year is the penultimate year to the company's 50th anniversary and the program is designed to build excitement and engagement for the 2015 celebrations.
A program highlight is the world premiere of Multiverse in Adelaide in July 2014. Based on ideas from theoretical physics, Multiverse will be a new type of audience experience where visually stunning 3D graphics share the stage with three phenomenal dancers.
Following the overwhelming audience response from their 2013 European tour earlier in the year, Australian Dance Theatre has been invited to tour Proximity again in Europe next March and April. A return season of Proximity has also been planned for Adelaide later in the year.
An installation version of Proximity, called Proximity Interactive, will also premiere at the Artspace Gallery at Adelaide Festival Centre from July to August 2014 to accompany the Multiverse season at the Space Theatre. Created for the general public, this exhibition will showcase the mesmerising computer effects of this acclaimed multimedia performance.
The company's major new work, The Beginning of Nature, which will premiere in the 50th anniversary year, will begin development in 2014. Collaborators include renowned Australian video artist Lynnette Wallworth and Professor Tim Flannery.
Australian Dance Theatre also announced Adelaide Embedded, an extensive new community initiative which will launch next year, specifically for Adelaide audiences. Expect to see a range of unexpected 'pop-up' performances and events around Adelaide, such as the Ice Box – a 3m2 Perspex performance cube, and events aimed to include public participation, such as the 24-hour Dance Marathon and the Three Meters of Dance.
ADT is a part-recipient of an Australian Research Council Grant, which will see them collaborate with the University of Western Sydney and a group of key dance researchers throughout 2014. The research project will delve into connections between the brain and dance.
ADT Artistic Director Garry Stewart is also the 2014 Artist-In-Residence at NIDA. He will work with NIDA students to develop a new work titled Choreography, which will be brought to ADT's repertoire after it premieres in Sydney in October.
The company's education program continues to build momentum, and sees an increased offering in 2014. The Australian Dance Theatre Youth Ensemble will also begin to build their profile, with a performance scheduled at the Australian Youth Dance Festival in the Riverland in April 2014.
The 2014 program launch was presented on Tuesday, November 26 to an intimate group of Adelaide media at the Tomich Wine Cellar Door in Hyde Park. For more information on ADT's 2014 program, visit http://adt.org.au.
Photo: Multiverse. Photo courtesy of Australian Dance Theatre.