Australian Dance Theatre presents 'Nought'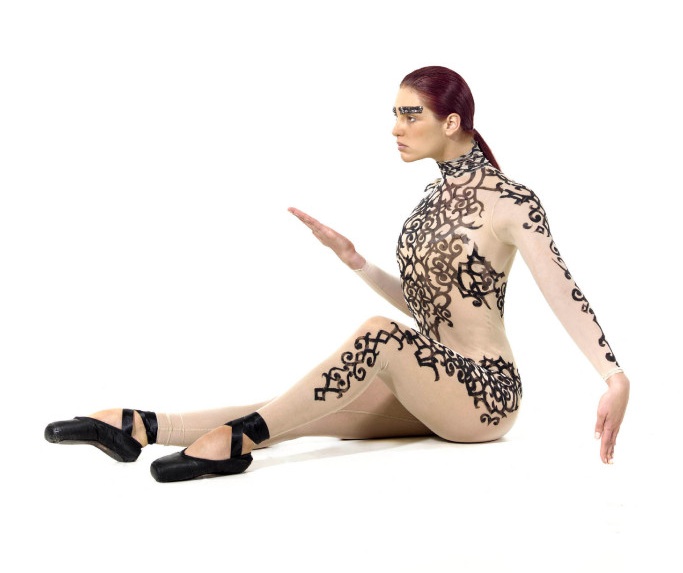 Choreographed by Adelaide-born company artist Daniel Jaber, Nought will be presented by the Australian Dance Theatre at the Anne & Gordon Samstag Museum of Art at the University of South Australia on 25 – 27 September. Commissioned by the company, Nought is an experiential performance where the audience is taken through a process of discovery, ending with a poignant insight into the dancing body and the dancer's fragility.
The work has periods of silence, mixed with beautiful music and spoken words to emphasise the dancers' vulnerabilities, exposing contemporary dance in its purest form. Nought features elegant and beautifully delicate costumes designed by talented local fashion designer Catherine Ziersch and sound by Swiss-born Thomas Jeker.
Jaber wrote on his website, "Nought is a complex choreographic investigation and part of my personal development as a choreographer. Focusing on structure, formula, synchronicity and intricate detail within a choreographed space and score, I have immersed myself and the dancers in a process which strips away any sense of individualism and celebrity to reveal elemental technique and the power of the interactions between purism and composition."
Explaining the work as "a large choreographed game of Jenga," Jaber also wrote that Nought's script is formed by numerical logic. "The work coordinates movement with other movement akin to the logical interactions of numbers or elements when placed next to or near each other. The dancers have been labeled and given an account of movement material to draw from. Combinations consist of negative and positive numbers that are the dancers, alphabet from a-f that are the phrases of movement vocabulary and 'cold numbers' 1-8 that act as initiation points for synchronicities and shifts of pattern within the coherency of the choreography," he explained.
The work also utilizes texts by Michel Serres that describe the dancers body as "the body of the possible, blank, naked, non-existent." His texts ask if the dancers body can be like a number. If so, he suggests that a dancer's nakedness may be what is called in calculus "the unknown quantity," or "the unknown masterpiece."
Nought will be presented in an art gallery space – a first for Australian Dance Theatre under Garry Stewart's directorship. This non-theatre space will place the audience in close proximity to the extraordinary dancers of the company and will provide a rare opportunity to see great dance in an unusually intimate context.
Daniel Jaber's Nought will be presented at the Anne & Gordon Samstag Museum of Art at the University of South Australia on 25 – 27 September 2013. Tickets cost $25-40. For more information, visit http://adt.org.au.
Photo © Chris Herzfeld – Camlight Productions.