Australian Ballet invites you behind the scenes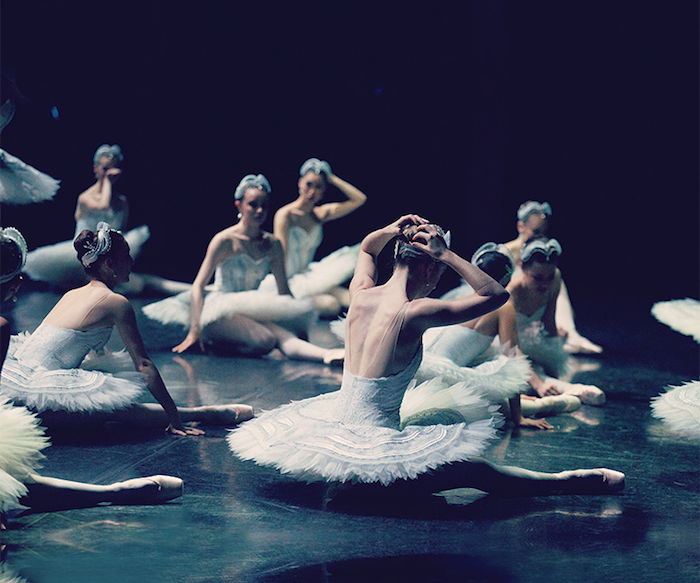 The Australian Ballet's much-loved audience engagement program, newly named "Step Inside", is now on sale, with a never-before seen addition. For the first time, audiences get to go Behind the Scenes and sit in on a coaching session with principal dancers as they rehearse upcoming roles.
This in-theatre experience, which starts with Swan Lake on February 26 at Sydney's Capitol Theatre, gives a rare, live glimpse into the working life of a dancer in a world-class ballet company, as they take their daily class onstage and a member of the artistic staff then conducts a coaching session with principal artists.
2015 sees the return of the sell-out success Once Upon a Time, a one-hour performance of excerpts from a story ballet, narrated by a central character – perfect for kids new to ballet.
The McAllister in Conversation series, in which Artistic Director David McAllister chats to a guest related to the company, makes a welcome reappearance.
The Dream: A Special Event sees artistic staff introducing choreographer Frederick Ashton's whimsical, full-staged ballet, inspired by William Shakespeare's most charming comedy, A Midsummer Night's Dream.
Pre-Performance Music Talks with Music Director and Chief Conductor Nicolette Fraillon, Dancers' Class on Stage, Post-Show Q&A's, Boys' Day (which sees male dance students take a male-only class with company members) and Adult Ballet Classes have all returned with renewed fervour.
Each year, The Australian Ballet's audience engagement programs, now called Step Inside, offers in-theatre experiences, talks and tours aimed at inspiring a love of live performance that carries on well into adulthood.
Perennially popular, the engagement programs reach ever-greater audiences. In 2011, a total 9,775 people took part in 112 events, and in the years since, participant numbers have more than doubled, with 22,289 people enjoying over 350 audience engagement events in 2014.
As 2015 kicks off, there are 200 participants per week enjoying the company's first round of adult ballet classes, up from 30 people per week in 2013.
Tickets to The Australian Ballet's audience engagement programs are now on sale nationally. Find out more at australianballet.com.au.
Photo: Artists of The Australian Ballet in Stephen Baynes' Swan Lake. Photo by Lynette Wills.