Australian Ballet hails Canberra's centenary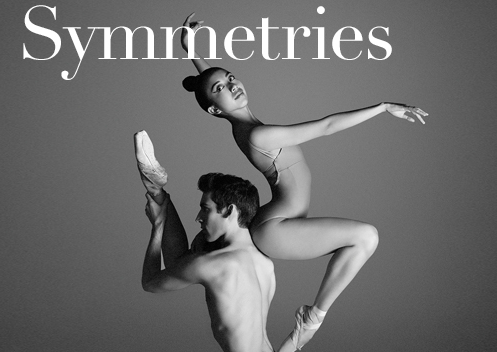 The saying goes, "Writing about music is like dancing about architecture." A seemingly difficult task… but that's exactly what The Australian Ballet is doing this May to help the nation's capital celebrate its 100th birthday!
Symmetries will be performed at the Canberra Theatre for four shows only from 23 May 2013. Befitting such a momentous occasion is the creation of a brand-new ballet. Australian Dance Theatre's Garry Stewart will create Monument with 19 of The Australian Ballet's dancers, in an ode to one of Australia's most iconic and important buildings: Parliament House.
The previously announced repertoire for the Symmetries program has been changed by Artistic Director David McAllister. Etudes will no longer be performed and is replaced by two works: George Balanchine's The Four Temperaments and the pas de deux from Christopher Wheeldon's After the Rain©. McAllister said he is delighted to be presenting a world premiere for Canberra dance fans alongside two of ballet's most mesmerizing works.
"This is the first time Garry has choreographed for us and it's a great combination of an interesting subject matter, Garry's distinctive movement language and our dancers' interpretations coming together in a work that will be uniquely Australian," said McAllister. "With the choreographic process now in full swing, it's become clear that The Four Temperaments and the pas de deux from After The Rain© are the perfect companion pieces for Monument. I'm absolutely thrilled that our Canberra audiences will now get to experience three incredible ballets."
The season will serve as a very special homecoming for Canberra-raised Principal Artist Lana Jones, set to wow audiences with the awe-inspiring dancing that has catapulted her to the top of the ballet ladder. She'll be joined by Queanbeyan-born ballerina, Coryphée Dimity Azoury. Monument has been especially co-commissioned by the Centenary of Canberra as part of its year-long celebrations.
The Creative Director of the Centenary of Canberra program, Robyn Archer, said she was thrilled that the nation's flagship dance company would be able to pay tribute to this special milestone.
"This was the challenge I threw out to David and Garry – could there be a new ballet to celebrate the 25th anniversary of Parliament House, and could it be about the architecture of that iconic building?" Robyn recounted.
"I'm so proud that they took up the challenge with such energy. The Australian Ballet is making a superb contribution to the Centenary of Canberra."
Garry Stewart is one of Australia's most unconventional and successful choreographers. He has been at the helm of Australian Dance Theatre since 1999. As The Times UK put it, Stewart's "raison d'etre as a choreographer is to push dance beyond the conventional limits." In 2012, he was awarded an Australian Dance Award for Outstanding Achievement in Choreography; he also has two Helpmann Awards to his name.
As part of his research for Monument, Stewart spent time with Aldo Giurgola, the chief architect of Parliament House, who was able to give him a personal tour and a detailed history of the building's evolution. In bringing his vision to life, Stewart is joined by Canberra-born composer Huey Benjamin and production designer Mary Moore.
The Australian Ballet last performed in Canberra in March 2012, with a free performance in Commonwealth Park. This event was attended by 6,000 Canberra ballet lovers. If locals missed the company then, now is their chance to see The Australian Ballet at its finest.
Symmetries will be presented at Canberra Theatre Centre and will feature Canberra Symphony Orchestra and electronic composition. For more information or to book tickets, visit 
www.canberratheatrecentre.com.au or phone (02) 6275 2700.
Photo: The Australian Ballet will present Symmetries at the Canberra Theatre for four shows only from 23 May 2013. Photo by Georges Antoni.