Australian Ballet brings its best to Brisbane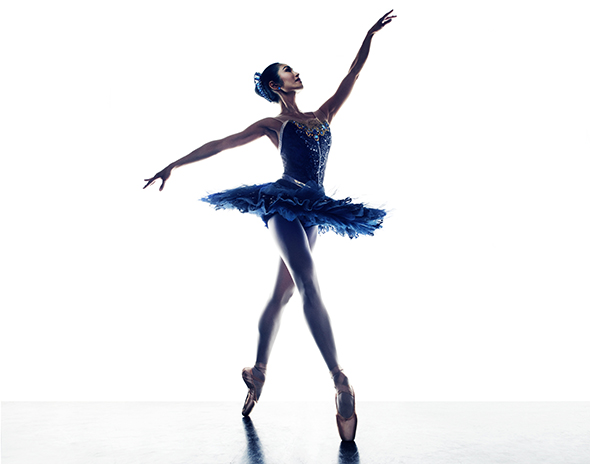 Lovers of classical technique are in for a treat when The Australian Ballet kicks off its 2014 season in Brisbane in February. The company is bringing two programs: Sir Kenneth MacMillan's masterpiece Manon and the double bill Imperial Suite, which pairs George Balanchine's Ballet Imperial with Serge Lifar's Suite en blanc.
Last performed in Brisbane in 1994, Manon opens at Queensland Performing Arts Centre on 21 February for six performances. Imperial Suite makes its Brisbane debut on 26 February and runs for two performances only.
The Australian Ballet is thrilled to be back in Brisbane, having cultivated a loyal audience in Queensland; unsurprising considering the wealth of local balletic talent within the ranks. No less than nine of The Australian Ballet's dancers hail from Queensland, including two of its principal artists: the sublime Amber Scott and the dashing Daniel Gaudiello. Both will take centre stage in leading roles during the Brisbane season.
David McAllister, Artistic Director of The Australian Ballet, said that the back-to-back productions are a chance for the dancers to flaunt their world-class talent.
"Sir Kenneth MacMillan was a natural storyteller and Manon is a ballet that every dancer dreams of performing, with its expressive choreography and dramatic storyline," McAllister said. "Suite en Blanc and Ballet Imperial both focus on technical brilliance, showcasing the world class dancing of our company in these two works that require exceptional stamina and musicality," said McAllister.
Based on Abbe Prevost's classic novel, Manon was first created for The Royal Ballet in 1974 and is set in 18th-century France and Louisiana. It tells a tale of obsession, passion, greed and betrayal.
On her way to a convent, Manon falls in love with a student, des Grieux, but is drawn into the life of luxury he cannot offer by an elderly rich man, Monsieur GM. Seduced by the lure of furs and jewels, Manon slips away from her first love, setting a course that will unravel their lives.
Manon's opulent sets and costumes by acclaimed designer Peter Farmer bring MacMillan's Parisian vision to life. Rich brocades, glittering jewels and luxurious salons feature alongside tattered rags, prison cells and ominous swamps in this riches-to-rags tale.
The leading choreographer of his generation, MacMillan is the undisputed master of the romantic pas de deux. The Act I bedroom pas de deux is considered one of the most beautiful and poignant love duets in 20th-century ballet.
On the other hand, Ballet Imperial, a sumptuous tutu ballet, is a tribute to choreographer George Balanchine's Russian heritage and a display of pure classical brilliance. Set to a passionate Tchaikovsky score, the ballet is infused with the splendour of 19th-century Russia, and Hugh Colman's midnight-blue, gold-accented tutus imbue the dancers with an aristocratic grace and nobility.
Finally, French choreographer Serge Lifar's Suite en blanc is a one-act ballet that allows the dancers to showcase their talents in a series of thrilling crescendos. Dozens of ballerinas in snowy white tutus adorn symmetrical staircases, and inventive corps de ballet patterns frame solos, duos and trios.
This internationally acclaimed neoclassical showpiece was created by Lifar for the Paris Opera Ballet in 1943 and named it after its myriad of all-white tutus. It remains his most well-known work, and Lifar personally revived the original for The Australian Ballet in 1981, more than four decades after his first visit to our shores with the Ballets Russes in 1939.
For more information on The Australian Ballet's upcoming Brisbane season, visit www.australianballet.com.au/brisbane. Audiences can get to know The Australian Ballet at People's Day, an exclusive behind-the-scenes event. Hosted on Thursday 27 February from
10:30 a.m. to 12:15 p.m., ballet fans can watch the dancers take their daily class on stage and gain a fascinating insight into the life of a professional dancer. Visit the company website to learn more.
Photo: The Australian Ballet's Miwako Kubota in Ballet Imperial from Imperial Suite. Photo by Paul Scala.