Ausdance Victoria's website launch party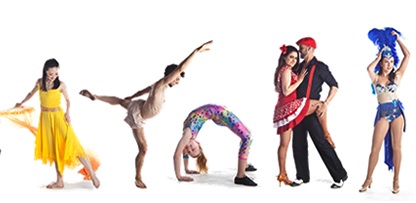 Ausdance Victoria is delighted to present its brand new website, officially launching on Friday 7th June 2013 at 5:30 p.m.
The new Ausdance Victoria website features sensational dancers that were chosen during the search to find the new 'Faces of Ausdance!' For this exciting launch, we will see the new faces of Ausdance Victoria perform unique choreography by Andy Howitt, Ausdance Victoria Director and CEO, on stage at the Southbank. There will be a unique fusion of styles ranging from tap, ballet and jazz to traditional Thai, Ukrainian, Greek, hip-hop and more.
The launch will also feature performances from two critically acclaimed Melbourne-based youth dance companies, Project Y and Yellow Wheel.
The event continues into First Friday Dance Club, a program for free outdoor dance classes, from 6-8 p.m., led by Boot Scooters New Frontier Dance Association. The First Friday Dance Club is presented by City of Melbourne and supported by Ausdance Victoria.
The new website will be available after Friday's launch at www.ausdancevic.org.au. For more information, call (03) 9689 2055 or email victoria@ausdance.org.au.