Ausdance reports on mature dance sector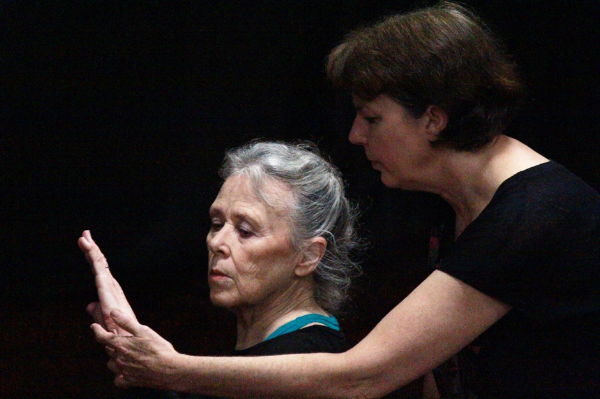 Ausdance Victoria recently released findings from a three-month study entitled Leading Teaching Dance to Aging Populations. Led by Ausdance Victoria's Director of Education and Lifelong Learning, Dr. Katrina Rank, this report aims to contextualise Victorian programs within the national and global trend to provide dance experiences to older people and to prepare the industry for future demand.
Between November 2017 and February 2018, Ausdance Victoria undertook research into the breadth and prevalence of dance programs delivered specifically for older people in Australia. The research was a response to unprecedented inquiries about seniors' dance programs and recommendations for dance teachers with suitable experience and qualifications.
Research shows that participation in ongoing dance programs improves health outcomes for older individuals (Hwang & Braun 2015; Keogh et al, 2009). It can reduce the risk of dementia (Verghese et al, 2003), improve balance, core strength and coordination leading to a reduction in falls (Rehfeld et al, 2017; Merom et al, 2007), it increases social connectedness, mental health and well-being (Hui et al 2009), while improving physical condition and mental acuity (Kattenstroth et al, 2013).
Ausdance Victoria undertook an intensive literature review, a desk review of programs online, surveyed individuals working in this field and conducted focus groups.
The research found:
- 79 dance programs for older dancers currently operating in Australia. Ausdance Victoria acknowledges that there are likely many more yet to be identified.
- Several companies and performance groups for dancers of 50 years and over, indicating a greater personal need for visibility, creative expression and artistic challenges.
- 48 training and professional development programs, nationally and internationally.
- Three Australian accredited training programs, specialising in this area.
- Several Australian non-accredited training or professional learning programs.
- No specialised Victorian program to train dance professionals to work with ageing populations.
- A strong view from respondents that dance leaders should be experienced dance artists or dance teachers who hold police checks and first aid qualifications; and this person should undertake further studies to extend their knowledge base.
- Focus group respondents supported the development of dance professionals to work within community, residential and care facilities, not as health workers but as teaching artists.
Leading and Teaching Dance to Aging Populations recommends the following action by Ausdance Victoria:
- Scope other training opportunities for nationally recognised training, particularly in Victoria, the second largest provider of programs to older dancers in the country.
- Work with stakeholders to develop and evaluate accredited training, in appropriate areas.
- Establish partnerships with aged care providers and community dance providers to place and mentor dance artists as they learn to work with older dancers and older people new to dance.
- Work with a range of stakeholders to facilitate best practice in the delivery of dance opportunities for older people.
Ausdance Victoria is currently exploring opportunities to develop a training program, building the dance workforce to meet future demand. It's looking to establish significant partnerships and source funding that will enable a pilot of the program and the development of digital resources.
Katrina Rank, director of education and lifelong learning at Ausdance Victoria, said, "Move it or lose it! The message is clear. However, many people, find it difficult to maintain enthusiasm for ongoing exercise. A growing body of research now shows that dance can provide the motivation needed by blending creativity, social interaction, artistic goals and physical activity, with the bonus of very low attrition rates. But it's serious business. People's health and safety will be in the hands of their teachers. It's important to ensure that Australia's dance artists have the skills needed to work with our aging population."
Ausdance Victoria Executive Director Michelle Silby commented, "This is a landmark piece of work which will further inform our strategy, programs and training, particularly for people working in creative ageing contexts. We believe in mature adults having the opportunity to engage in fun, safe and enjoyable dance activities that provide social and health benefits. We will be aiming to provide training for a workforce fit to deliver these activities. These new skills will enable the current workforce to meet demand and take up new job opportunities."
Read the full report at www.ausdancevic.org.au.
Photo by Stirling Rank, courtesy of Ausdance Victoria.
---