Ausdance National welcomes new CEO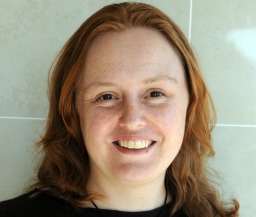 Ausdance is pleased to announce that Roslyn Dundas has been appointed as the new CEO of Ausdance National, commencing on Jan. 14, 2013.
Dundas will replace long-standing National Director Julie Dyson AM, who will retire at the end of the year. Dyson has been with the organisation, in both voluntary and paid capacities, since its inception in 1977.
Dundas has extensive experience in the arts, and in government, strategy, policy development and advocacy. She was the Director of Ausdance ACT for almost three years from 2005, and prior to that appointment was the youngest woman elected to an Australian parliament when she joined the ACT Legislative Assembly in 2001.
In 2008, Dundas was appointed Director of the ACT Council of Social Service, a role she has held with distinction. She has extensive research experience, is a seasoned media performer and has worked collaboratively with other organisations throughout her career.
Dundas has also written about dance for The Canberra Times for several years.
Brian Lucas, National President of Ausdance, said Roslyn was an excellent choice to lead Ausdance National into the next phase of its development, building on the work of Dyson.
Lucas said that Dyson had helped to create an organisation that is admired nationally and internationally for its work with artists, managers, funding bodies, educators, government departments and decision makers at all levels. She had initiated innovative partnerships to promote and support Australian dance and professional dancers with organisations beyond the dance community, and had been at the forefront of collaborative arts organisations such as ArtsPeak and the National Advocates for Arts Education. Lucas particularly noted some of the unique partnerships Dyson had developed with the Australia Council, including Dance Plan 2012, the National Dance Forums and the Indigenous dance forum Creating Pathways.
"We are delighted to have engaged Roslyn [Dundas] to continue the work of supporting Australian dance and its practitioners with the highly skilled Ausdance National team," Lucas said.
Dundas said she is excited to join the accomplished team of arts professionals.
"Ausdance National has an amazing history and an exciting future supporting and leading dance development in Australia. I am looking forward to working with our diverse and vibrant dance sector, and to engaging with the Ausdance network and our partners to help grow the many positive facets of dance as an art form and as a community activity," she said.
As Dundas begins her new appointment, Ausdance's overall mission remains the same – "to educate, inspire and support the dance community to reach its potential as a dynamic force within local, national and international communities."