Auditions – Universal Studios Japan!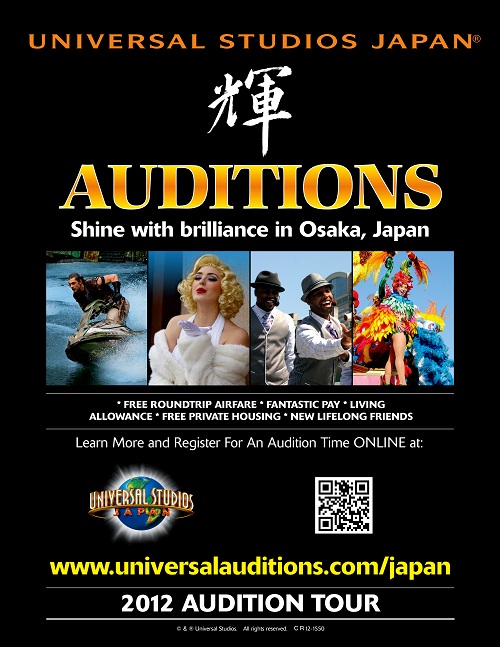 This month Universal Studios Japan are holding Australian auditions in the Gold Coast, Sydney and Melbourne for versatile dancers who can sing, face characters/actors, singers who move well, stunt performers and jet skiers & water skiers/jumpers.
Auditions start August 24 and are by appointment only. You must be no younger than 18 on the day of the audition.
The experience includes free roundtrip airfare, fantastic pay, living allowance, free private housing and new lifelong friends.
For dates, venues and details visit www.universalauditions.com/japan