Auditions for new Perth dance companies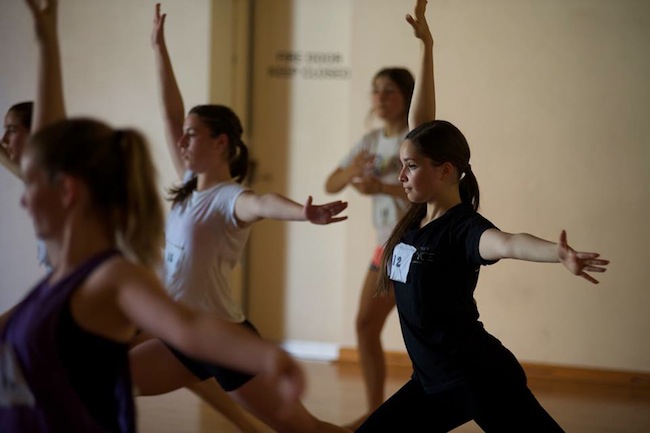 Auditions for two new Perth dance companies will be held in January and February for dancers looking to take the next step in their career.
The first auditions are for WA Dance Company Inc., a newly formed troupe which was set up to become the second WA state-funded company. Auditions, which began in November, will be held again on Saturdays in January 2015 due to "an overwhelming response for placements in the company," stated Artistic Director/Dance Mistress Fiona G. Oliver, also a teacher at WA Dance School and Midland Dance Studios.
Auditions are scheduled for January 10, 17, 24 and 31. WA Dance Company is looking for high-caliber male and female dancers aged 18-45 years old. Auditions are also being held on the same days for the apprenticeship program, which trains students aged 15-18 years in the OMOSD technique. OMOSD is the sole technique the WA Dance Company trains in. Submit all applications to: info@wadance.com.au and fiona_oliver@live.com. Video auditions are also welcome.
Visit wadance.com.au for more information and stay tuned to the company's Facebook page at www.facebook.com/pages/WA-DANCE-Company-INC for regular updates. The company will present two full-length premieres over the next two years – Dark Fantasy, in partnership with Zahara Dance Company Inc., and Robin Hood, based on Robin Hood Prince of Thieves.
The second company to present auditions is the highly anticipated Contemporary Dance Company of Western Australia (CDCWA.) The company, which was announced in June 2014 and revealed its new Artistic Director Raewyn Hill in September 2014, will apparently be fashioned out of the ashes of Buzz Dance Company and STEPS Youth Dance Company.
Auditions for the Professional Ensemble will be on Sunday, February 8 at King Street Arts Centre on Murray Street in Perth. Plus, just this month, CDCWA announced open Corps Training classes for youth (ages 8-16.) Ballet will be offered on Monday evenings and
 Contemporary on Wednesday evenings. Term One will launch February 9 and go till April 1, 2015. Young dancers are invited to email info@cdcwa.org.au for a registration form (including "Corps Training" in the subject line.) Applications close January 16.
Photo: Behind the scenes at a recent open audition for the CDCWA's Youth Ensemble. Photo courtesy of CDCWA.