Audition for Kelly Aykers Full Time Dance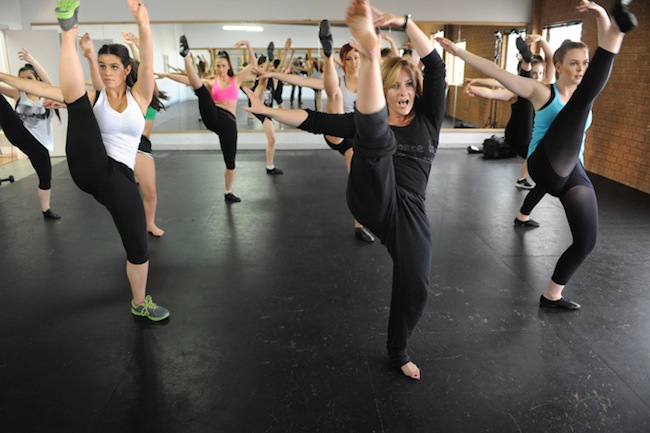 Enrolments are now open for 2015 courses at Kelly Aykers Full Time Dance in Melbourne. In addition to an Elite Dancers Course, the school also offers a Diploma of Musical Theatre and a Certificate IV in Dance Teaching and Management, both of which are offered in partnership with Australian Teachers of Dancing.
Auditions will be held Saturday and Sunday, September 20 and 21 in Melbourne. All applicants will then have a private interview with Founder and Director Kelly Aykers to discuss their thoughts and expectations for the coming year. Applicants will then be notified via email on their acceptance outcome.
Pending enquiries, auditions may also be held in Adelaide, Brisbane, Perth and Hobart in September or October. Interstate and international students are welcome to apply for the full time courses.
The Elite Dancers Course is pure dance, tailored to the dancer who just won't stop. A physical and highly structured course, it will give today's dancer the understanding and stamina to lift their game to the next level. Dancers can expect a course that is as much about technique and discipline as it is about body conditioning and wellbeing.
The Certificate IV in Dance Teaching and Management is perfect for the career-minded performer that wants to dance professionally. This course combines the comprehensive dance training and body awareness of the Elite course with the skills to understand and pass on that knowledge. Featuring invaluable practical training throughout the year in conjunction with Studio 1 Performing Arts, the Dance Teaching and Management course provides all dancers need to know for a long and successful career.
With 18 professional shows under her belt, few know musical theatre to the extent that Kelly Aykers does, making her the perfect teacher and director over a Diploma of Musical Theatre Course. Students will combine all the rigor and technicality of the Elite Dancers Course with extensive classes in singing, acting and stagecraft. As a comprehensive and exhilarating pre-cursor to life on stage, this is dancers' chance to study the dream to make it a reality.
Full Time Course teachers include Aykers, Etienne Khoo, Stephen Morgante, Yvette Lee, Stephen Agisilou, Paul Davies, Emily Paddon-Brown and Darren Tyler. For more information, visit www.kellyaykers.com.au.
See Dance Informa's 2015 Full Time Dance & Auditions Guide to learn more about the best full time courses in Australia, New Zealand and New York.