Atamira creates new 'Manaia' project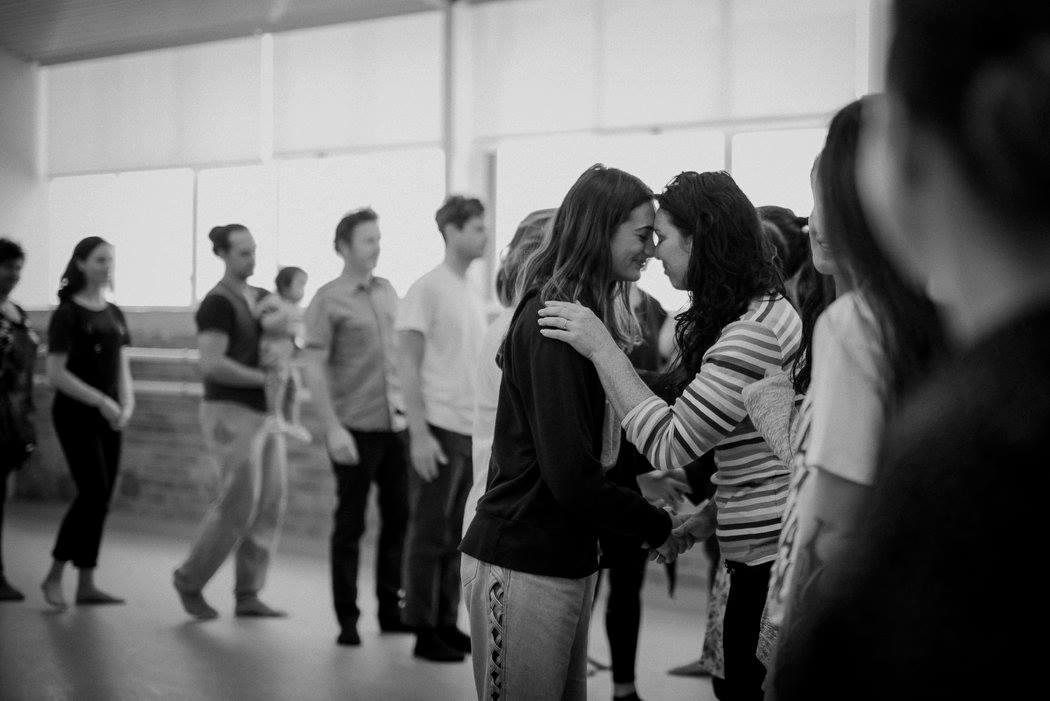 Atamira Dance Company, New Zealand's leading Maori contemporary dance company, is currently preparing its new work Manaia.
Six new dancers—including Sean McDonald, Hannah Tasker-Poland, Paige Shand, Imogen Tapara, Tyler Carney and intern Cushla Roughan—were brought on for this project along with a team of designers. They'll be working with four leading Wahine choreographers – Kelly Nash, Nancy Wijohn, Gabrielle Thomas and Louise Potiki-Bryant.
Recently, dancers Paige Shand, Imogen Tapara, Tyler Carney and Cushla Roughan presented a work-in-progress by Gabrielle Thomas at Wellesley Studios for the Manaia creative and production team. Stay tuned for more details at www.atamiradance.co.nz or www.facebook.com/atamiradance as the work evolves.
Photo: Newcomer Paige Shand being greeted by choreographer Kelly Nash at Wellesley Studios. Photo by Jinki Cambronero.