Art and science collide in 'Dreamlogic'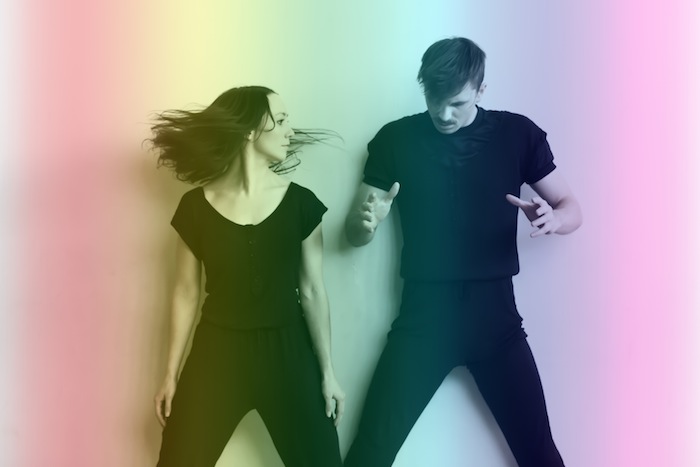 Inspired by neurological science and how our brains perceive our bodies and the world around it, Dreamlogic by Phantom Limbs will see art and science collide together in a new contemporary dance performance on Friday–Tuesday, March 6-10 at Northcote Town Hall, Northcote, Victoria.
Like the company's namesake, in which amputees claim to feel their missing limbs, Dreamlogic seeks to challenge the limitations of the perceptible body and asks the question: can our consciousness exist outside our brain's concept of 'the body'?
Having worked with psychologists and neurologists in preparation for the work, Dreamlogic will challenge audiences' own perception of the performance by offering spectator elements and snippets of choreography that encourage their minds to fill in the whole picture.
With clever choreography in combination with aural cues and visual illusions – such as disappearing and reappearing bodies and soundscapes of breathing or footfalls – audiences will be left guessing whether there is in fact a dancer on stage, or whether at times, the performance is simply a creation of their brain.
Phantom Limbs is an independent dance collective founded in 2008 by James Welsby and Amy Macpherson. Inspired by their own family member's challenges with neurological disorders, the collective's body of work has largely been inspired by psychology and neuro-sciences.
Phantom Limbs last work TRTH+FNTSY, presented as part of Darebin Arts' Speakeasy Melbourne Fringe Season 2013, won the Best Dance Award and the Melbourne Festival Discovery Award, which saw the duo personally mentored by Melbourne Festival Creative Director Josephine Ridge and train with the Hofesh Schechter Company during their 2013 Australian tour.
Darebin Arts' Speakeasy program of independent theatre and dance is the home of cutting-edge performing arts north of the Yarra. Presenting a year-round program of new, exciting and dangerous theatre and dance productions from around Australia, Speakeasy seeks to enliven the greater Melbourne area with world-class art and performances.
For more information or to book tickets to Dreamlogic, visit darebinarts.com.au/speakeasy.
Photo: Dreamlogic. Photo courtesy of Darebin Arts.